LOW BACK PAIN;
EFFECTIVENESS OF TENS WITH OR WITHOUT STANDARD PHYSIOTHERAPY TREATMENT
Keywords:
TENS,, Low back pain,, Pain gate theory,, and opioid mediated theory.
Abstract
Background: TENS is widely used for the relief from pain this procedure was
first observed by Luigi Galvani in 1970. Low back pain is the commonest problem for the
majority of the population; most of the people have non-specific and mechanical lower back
pain so the physiotherapist can easily treat the low back pain by applying the Transcutaneous
electrical nerve stimulation because it works through pain gate theory and opioids mediated
theory. Objectives: The aims and objectives of this study are to show the effectiveness and the
efficacy of TENS among the physiotherapist for the management of pain along with manual
therapy techniques. Design of study: A retrospective study was conducted. Study Design:
Retrospective study. Setting: OPD of IPRS LUMHS, Jamshoro. Period: Six (06) months from
July to December 2015. Methods and Materials: The sample was randomly selected with 75
patients of nonspecific chronic low back pain. Database: APTA, Pub Med, Google scholar.
Results: The Results present the effectiveness of TENS by showing the significance p-value
i-e 0.00 of pain intensities before and after treatment intervention. Conclusion: This study was
done to look for the effectiveness of TENS with or without standard physiotherapy treatment
the results of this study show the effectiveness of TENS for the alleviating of pain but still there
is room for research on this topic to find out the efficacy of the treatment in much more depth
and details.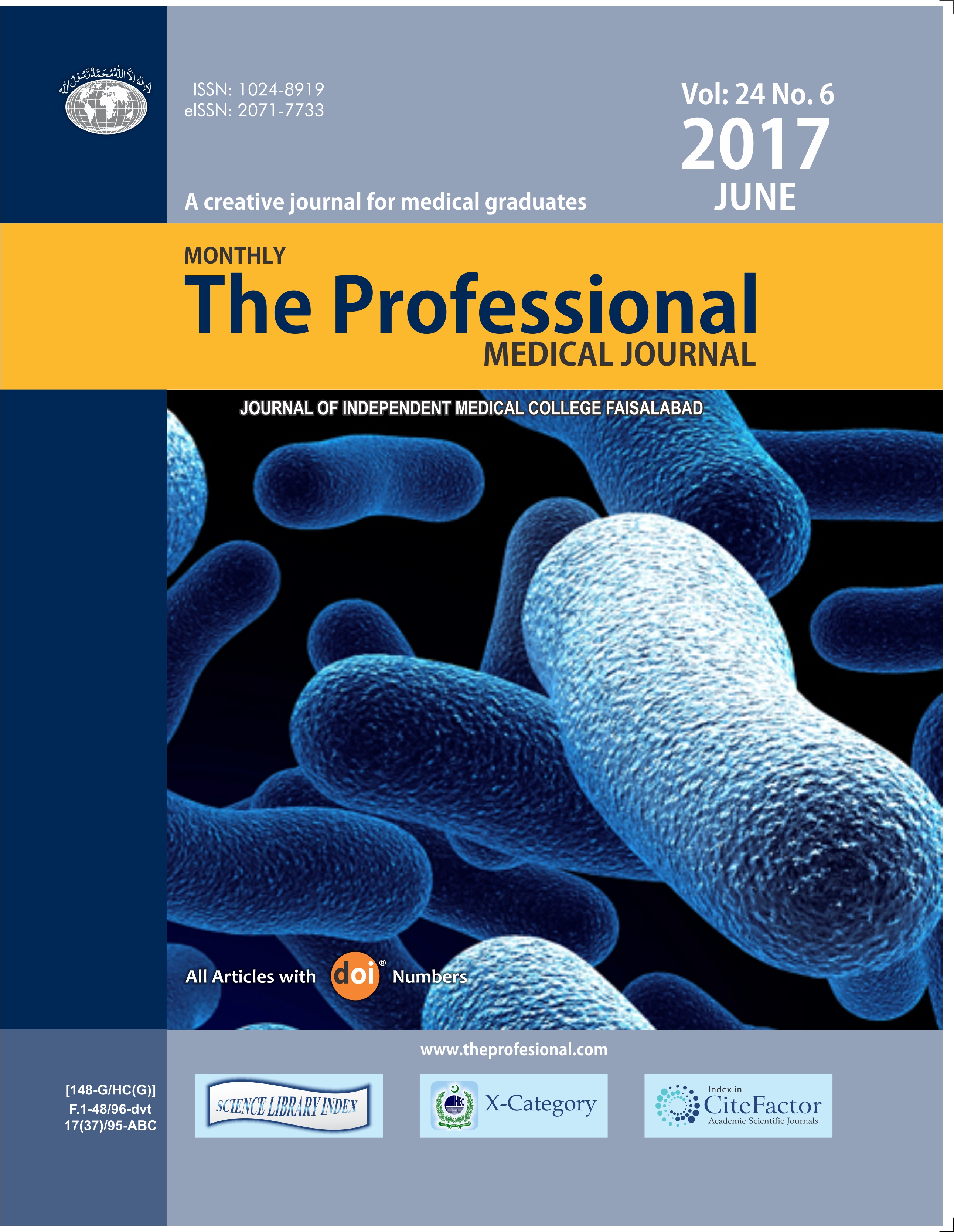 Downloads