VITAMIN D DEFICIENCY AND PCOS;
ASSOCIATION BETWEEN VITAMIN D DEFICIENCY AND PCOS IN FEMALES PRESENTING IN A TERTIARY CARE HOSPITAL.
Keywords:
Vitamin D Deficiency, Polycystic Ovarian Syndrome, PCOS, Females
Abstract
Background
Polycystic ovary syndrome (PCOS) is mainstream gynaecological problems in adult women. Vitamin D has been linked to propensity of developing PCO. As this hormones has certain effects on insulin sensitivity and restoration of reproductive capacity in women with PCOs. So, a study was planned to establish correlation of deficiency of vitamin D and PCOs.
Objective
To determine the correlation of deficiency of vitamin D with PCOs in patients reporting to a teaching hospital.
Material & Methods
Case control study carried out at institute of Shaikh Zayed Hospital, Lahore, Gynae-Obst Department for six months. If serum level of vitamin D is < 25nmol/L then deficiency was labeled. Odds ratio was calculated between PCOs and vitamin D deficiency,
Results
The mean age of the patients was 26.91±6.09 years. In this study, 70% females were married. The mean BMI of patients was 22.59±2.48kg/m2, and 76(76%) patients had normal BMI and 24(24%) patients were overweight. Vitamin D deficiency was observed in 47 cases in which 31 were from case group and 16 were from control group with significant association i.e. OR=3.47.

Conclusion
Our study results concluded that there is more risk of vitamin D deficiency in females with PCOS as compared to females without PCOS.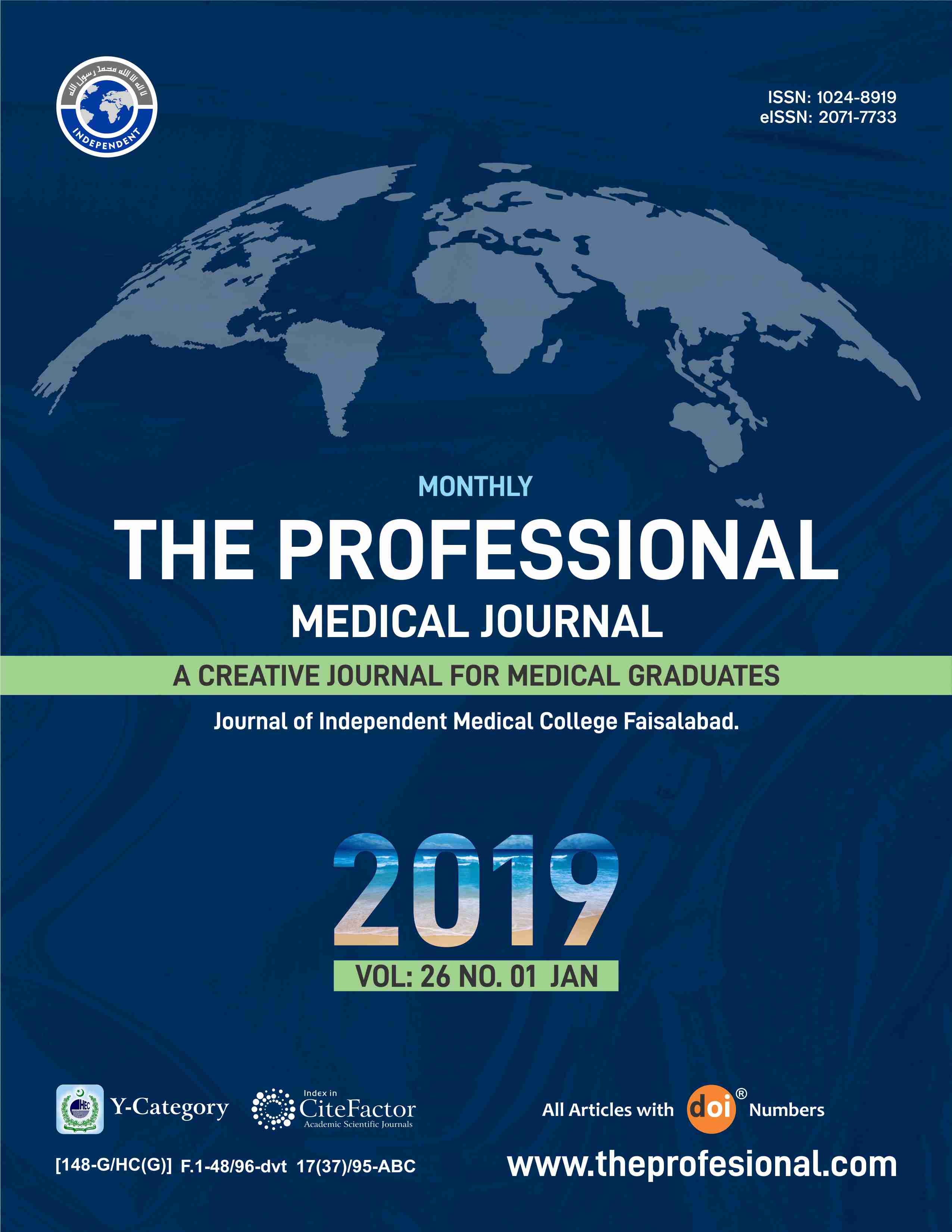 Downloads