FAMILIAR FACE-TUBERCULOSIS;
AN ENCOUNTER AT A BASIC LEVEL
Keywords:
Tuberculosis., National Tuberculosis Control Program.
Abstract
Objectives: To describe the profile and outcome of tuberculosis in a secondary
care center in a low socioeconomic area in Karachi. Study Design: Descriptive cross-sectional
study. Setting: Sir Syed Hospital, Karachi after ethical approval. Period: All cases diagnosed
and treated as tuberculosis from January till December 2013 were included. Material and
Methods: Data from the medical records on demographics, signs and symptoms, laboratory
investigations, and outcome status were recorded. All the data was entered in SPSS version
20. Quantitative variables were analyzed for mean ± SD. Results of categorical variables
were obtained in numbers and percentages. Results: Among 214 patients who received antituberculous
treatment during the period of study, 44% were male and 66% were females. Mean
age was 32.6 ± 16.6 years. Contact tracing was done in 2% of patients. Most of the patients
80.8% came to the center on their own initiative. Around 68% of the patients had pulmonary
tuberculosis. Sputum smear was done in 49.5% of patients out of whom 52% were Smear
positive. CBC was the most common investigation ordered in these patients (78%). ESR was
done in 69% of the patients. Extra pulmonary tuberculosis was diagnosed in 32% of patients
and the diagnosis was made mostly on basis of clinical data. Tuberculous pleural effusion
and tuberculous lymphadenitis were the most common extra-pulmonary sites involved. Around
67% patients completed treatment and 29% defaulted. None of the patients who defaulted
were traced to find reason for default. Conclusion: Tuberculosis is epidemic in Pakistan. The
National TB Program is contributing a lot towards control of the epidemic but some changes,
better training and stricter monitoring is required in order for it to achieve optimal coverage and
utilization.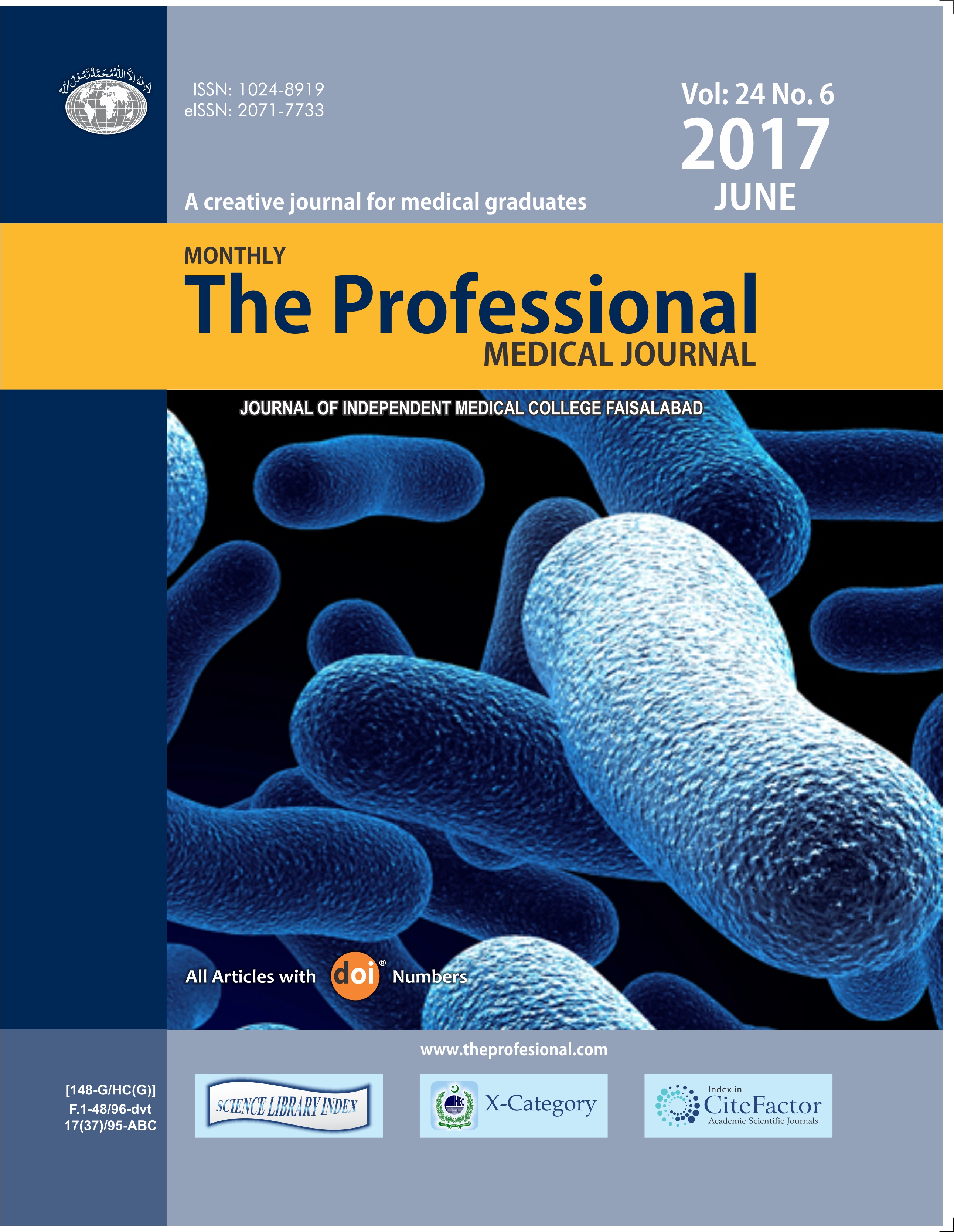 Downloads