TUBERCULOUS MENINGITIS;
FREQUENCY OF MORTALITY IN PATIENTS PRESENTING IN BAHAWAL VICTORIA HOSPITAL BAHAWALPUR
Keywords:
Tuberculous meningitis,, TBM,, mycobacterium tuberculosis,, mortality,, central nervous system,, CNS.
Abstract
Background: Central nervous system (CNS) tuberculosis constitutes 6% of all
tuberculosis cases and tuberculous meningitis (TBM) is the most serious manifestation. Despite
effective anti-tuberculous medicines, 20-50% of tuberculous patients die and significant number
of patients have neurological deficits. Failure to initiate anti-tuberculous therapy in the early
stages of the disease may lead to significant morbidity and mortality. Setting: MW-1, MW-III and
MW-IV of Bahawal Victoria hospital Bahawalpur. Methods: All patients of tuberculous meningitis
diagnosed on the basis of the clinical criteria and cerebrospinal fluid examination (WBC ≥15,
predominant lymphocytes and sugar level ≤40 mg/dl) were included in the study. Age, gender,
and GCS level of the patients were recorded. Every patient was observed for mortality within
two weeks after admission (within ward or enquired on mobile phone if patient was discharged
early). Results: A total of 73 patients were included in the study. The mean age of patients
was 36.71 years with standard deviation of 17.161 years. Out of 73 patients, 31 (42.47%)
patients were male and 42 (57.53%) were female. Out of 73 patients, 12 (16.44%) patients of
tuberculous meningitis had mortality while 61 (83.56%) patients had no mortality. Conclusion:
Tuberculous meningitis is a chronic illness with relatively high mortality and morbidity. Low level
of consciousness on admission to hospital is an important predictor for mortality.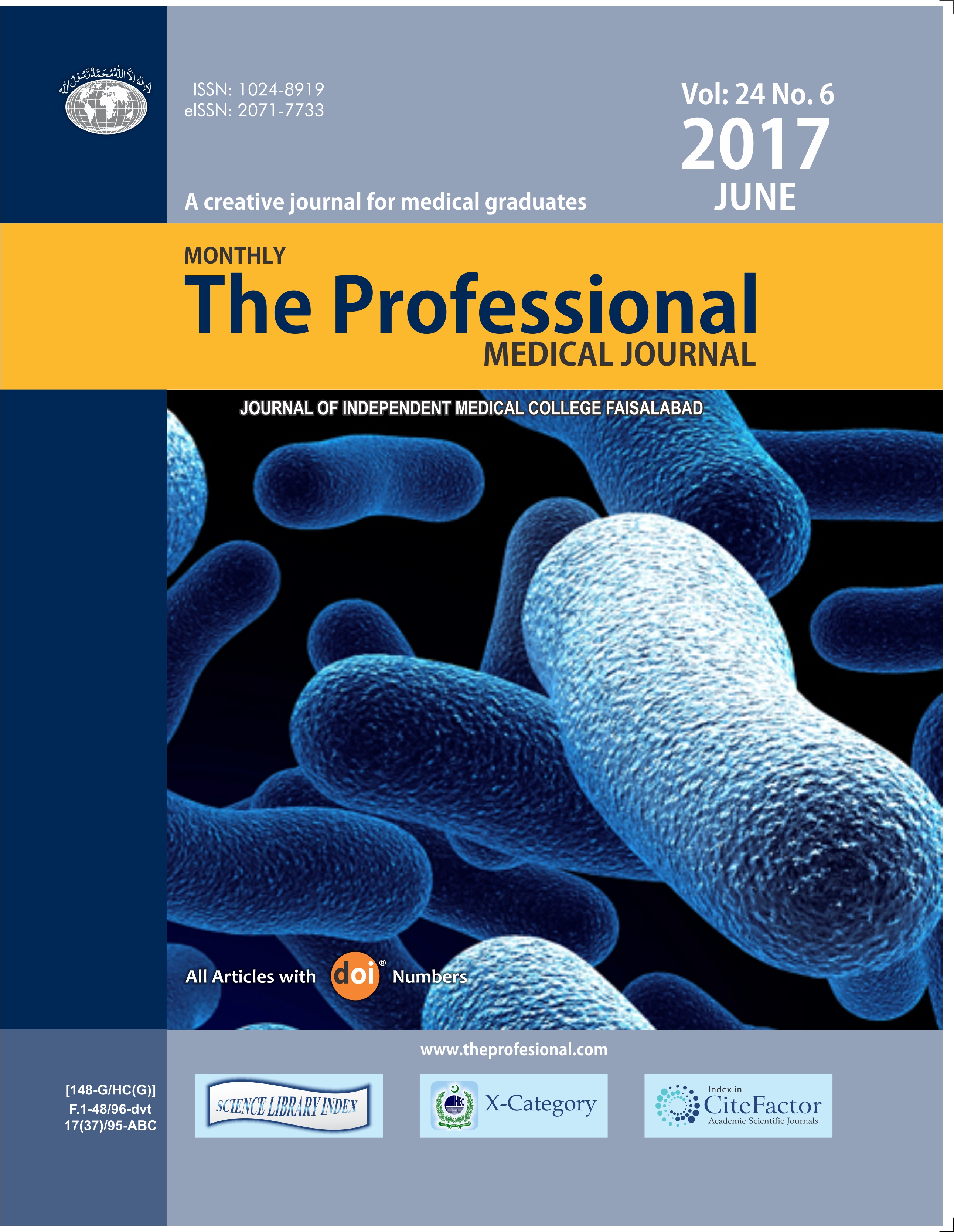 Downloads