FULL TERM BABIES;
CORRELATION OF CLINICAL FINDINGS OF PERINATAL ASPHYXIA WITH CRANIAL SONOGRAPHY
Keywords:
Perinatal asphyxia,, Full term,, Delayed cry,, Birth weight,, HIE,, Cranial sonography.
Abstract
Introduction: Perinatal asphyxia is one of the most common causes of neonatal
morbidity and mortality in most countries of the world. The objective of my study was to assess
the correlation of clinical findings of perinatal asphyxia with cranial sonography in full term
babies. Study Design: Retrospective study. Setting: Neonatal Intensive Care Unit of Children's
Hospital Multan. Period: January 2016 to October 2016. Material and Methods: 100 full
term babies having history of delayed cry were scanned within three days of birth in Neonatal
Intensive Care Unit of Children's Hospital Multan. Clinically findings including full term babies,
birth weight, grunting, cyanosis history of mode delivery, resuscitation history, delayed cry and
hypoxic ischemic encephalopathy (HIE) grades were taken from baby's hospital file record and
standard images including coronal and sagittal plans were taken by Ultrasound machine probe
of frequency 3-5 MHz. Findings were recorded on data collection sheets and spread on EXEL
sheets. Correlation was found by using SPSS software. Result: Out of 100 neonates 63 were
male and 37 were female with birth weight (2.4-3.6) having mean ± SD 3.08 ± 0.53. HIE grades
(mild, moderate and severe) were found in 12, 83, 5 babies respectively and ultrasound grades
0 (normal/ mild echogenic), grade 1 (moderate echogenic) and grade 2 (severe/generalized
echogenic) were found in 32, 52, 16 neonates respectively with r= 0.37 and P-value < 0.05
showing moderate positive correlation. Conclusion: Cranial ultrasound is a good screening
tool to evaluate asphyxiated neonatal brain. It has a moderate positive correlation with clinical
findings.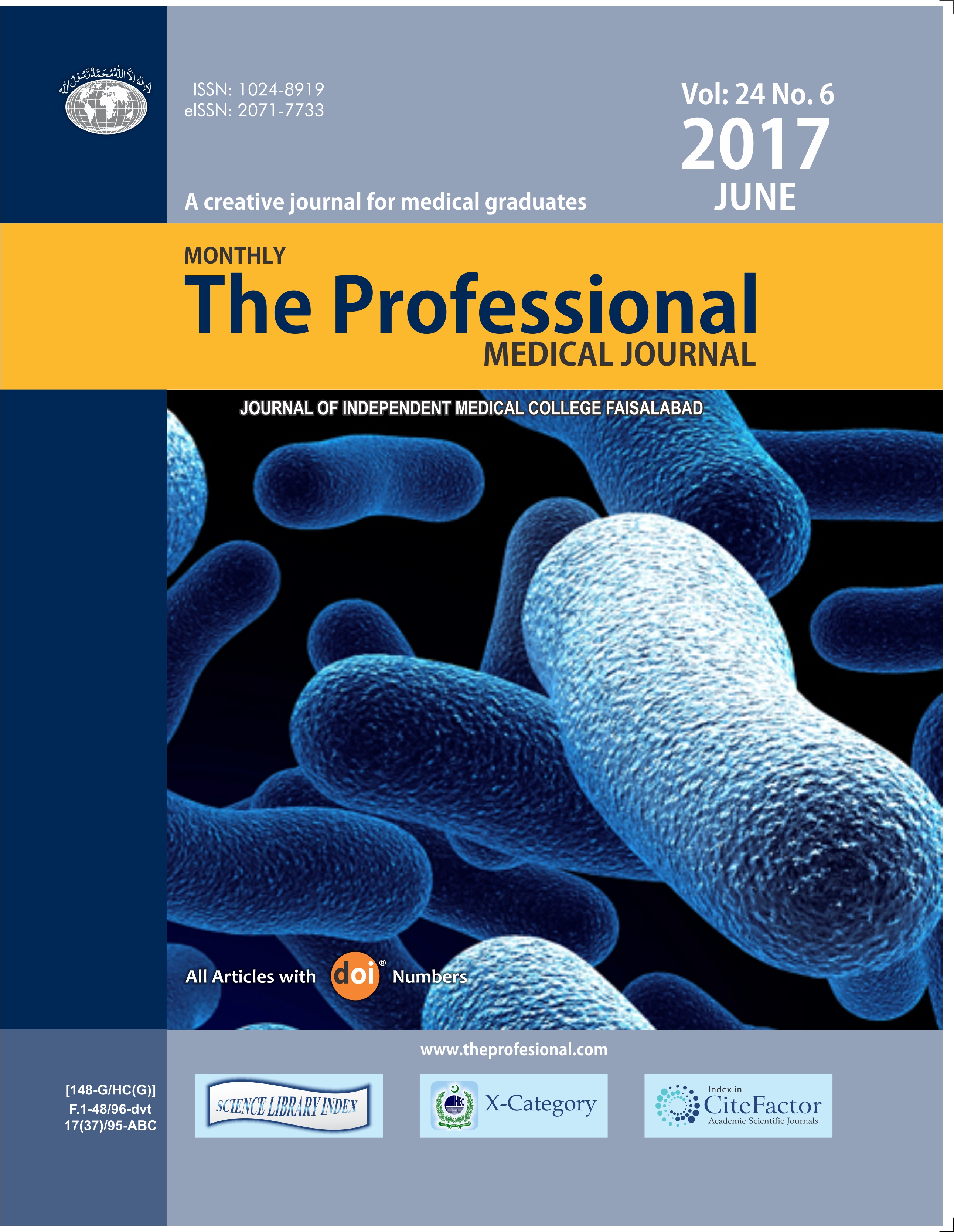 Downloads