DEHYDRATION DUE TO DIARRHEA;
KNOWLEDGE, ATTITUDE AND PRACTICES OF MOTHERS ABOUT USE OF ORAL REHYDRATION SALT (ORS) FOR MANAGEMENT IN CHILDREN LESS THAN FIVE YEARS OLD.
Keywords:
Knowledge,, Attitude,, Practice,, Dehydration,, Diarrhea,, ORS.
Abstract
Background objective: Acute diarrheal diseases leading to dehydration,
are among the leading causes of mortality in infants and young children in many developing
countries. The objective of our study was to to assess knowledge, attitude and practice of
mothers about use of oral rehydration salt for management of dehydration due to diarrhea in
children less than five years of age. Study Design: Hospital based cross-sectional descriptive
study. Setting: Oral rehydration center of Government Infectious Disease Children Hospital
Peshawar. Period: February 16th, 2009 to March, 17th 2009. Patients and Methods: We enrolled
115 mothers of infants and children less than five years old by systematic random sampling.
We included willing mothers for this study, children less than five years old showing some or
no signs of dehydration due to three or more than three episodes of diarrhea within 24 hours.
Exclusion criteria included unwilling mothers, severe dehydration due to diarrhea, complaints
of severe vomiting and those having dysentery. Results: We evaluated 115 mothers, with
majority 88 (76%) were 15-25 years age group and 27 (24%) were 26-36 years who visited oral
rehydration center respectively. Majority of mothers were uneducated 97 (84%), Housewives
103 (90%), 59 (51%) had 4-6 children, 72 (63%) were living in Kacha house and about 84 (73%)
had monthly family income less than 5000 rupees. It was found that 72 (63%) mothers knew
benefits of oral rehydration salt in diarrheal dehydration. About 67 (58%) mothers were able to
tell correct method of ORS preparation. 47 (41%) mothers knew that ORS should be discarded
after one day usage, while 42 (37%) did not know. Doctors, 83 (72%) were found to be the most
common source of information regarding ORS usage, followed by mothers-in-law, 21 (18%)
and lady health workders (LHWs), 10 (10%) Conclusion: We concludedm young mothers and
uneducated motheres of children below five years were of opinion that only medicine is the best
management for diarrheal dehydration.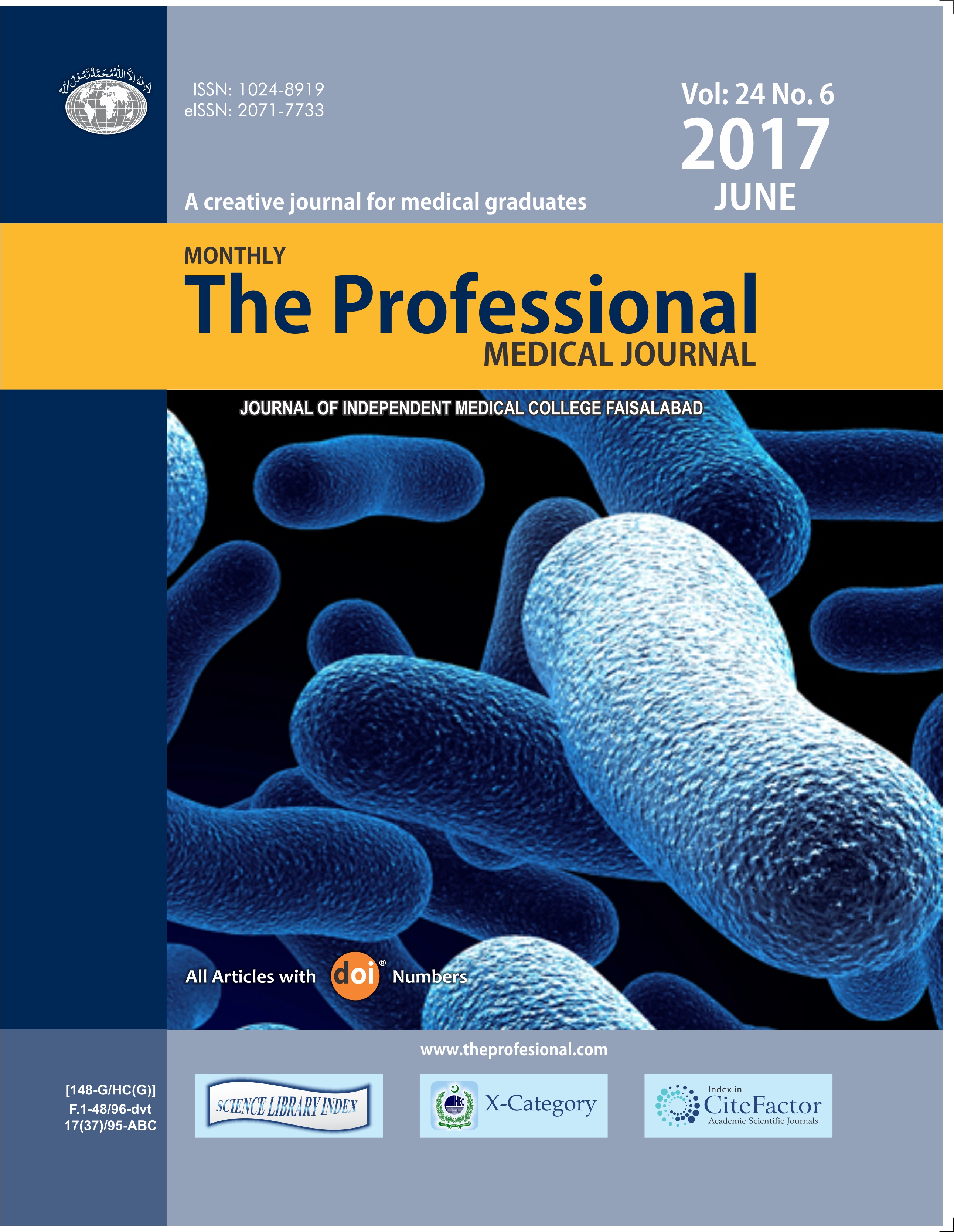 Downloads