PLASMAPHERESIS;
AN EXPERIENCE IN BLOOD BANK OF A TERTIARY CARE HOSPITAL IN PESHAWAR
Keywords:
Autoimmune disorders,, Plasmapheresis,, Peshawar.
Abstract
Objectives: To determine the frequency of major indications require
plasmapheresis in blood bank of Lady Reading Hospital Peshawar. Study Design: Cross
sectional study. Setting: Blood bank of Lady Reading Hospital Peshawar. Period: June 2010
to June 2012. Material and methods: Relevant information's were recorded on a pre-designed
questionnaire prepared in accordance with the objectives of the study. Results: A total of 54
patients were enrolled in the trial. 23 (42.59%) were females, and 31(57.41%) were males. Males
to females ration was 1.4:1. We received patients for plasmaphersis in age ranging from 15 to
74 years. Majority were young patients in age range 15 to 34 years age. We received majority
of the patients for the subject procedure from ICU (Intensive care unit) 20(73%), followed by
cardiothoracic unit 17(31.48%). We also receive two volunteers during study. The frequency
of various indications for plasmapheresis were; myasthenia gravis 29(53.7%), Guillen barre
syndrome 20(37.04%) and thrombocytopenic purpura 3(5.56%). Conclusion. From this
study we concluded that that autoimmune diseases are common in younger age which is a
very serious concern for our society. Plasmapheresis is a therapeutic procedure as well and
patients with autoimmune disorders get relieved with it symptomatically as autoimmune
antibodies are removed. Myasthenia gravis was counted as major disease followed by GBS
and thrombocytopenic purpura in our population.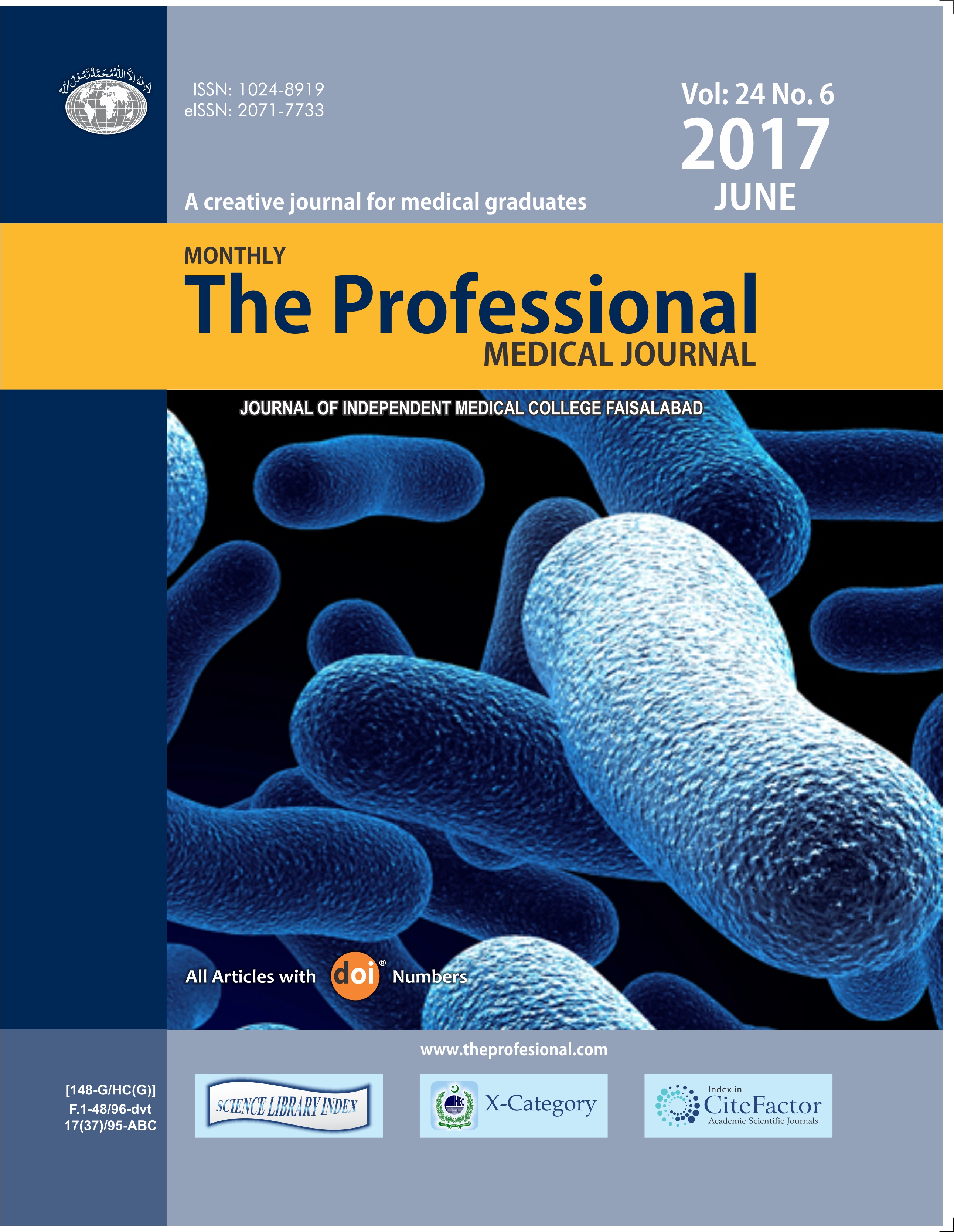 Downloads