SEVERE MITRAL STENOSIS;
IN-HOSPITAL OUTCOMES OF PERCUTANEOUS TRANSVENOUS MITRAL COMMISSUROTOMY (PTMC) IN PATIENTS
Keywords:
Mitral Stenosis,, Percutaneous Transvenous Mitral Commissurotomy (PTMC),, rheumatic fever,, rheumatic heart disease.
Abstract
Objectives: To evaluate the immediate outcomes of PTMC in patients with severe
mitral valve stenosis. Study Design: Cross-sectional study. Setting: Ninety (90) subjects who
underwent PTMC in Cardiac Catheterization Department of CPE Institute of Cardiology. Period:
June 2008 to June 2011. Methods: Patients with severe MS having mitral valve (MV) area <1.0
cm2 and having morphology suitable for PTMC in the absence of regurgitation and left atrial clot
were included in this study. An increase in mitral valve area more than 50% of the baseline area
without the development of moderate to severe MR was considered as the procedural success.
Data were analyzed using SPSS V19. Pre and post procedural outcomes were measured using
paired sample t-test. Results: There were a total number of ninety (90) patients in this study.
Mean age of subjects was 28.08+9.61 years. There were more females 59 (65.5%) as compared
to only 31 (34.5%) males. There was significant increase in mitral valve area, 1.83+0.36 cm2
post-PTMC versus 0.63+0.17 cm2 pre-PTMC (p-value <0.001). There was significant decrease
in Peak pressure gradient (PPG) from 28.31+6.01 mmHg to 12.85+3.20 mmHg after PTMC
(p-value <0.001). There were also significant reductions in mean pressure gradient and
pulmonary artery systolic pressures after PTMC with p-value <0.001 and <0.001 respectively.
PTMC was successful in 87 (97.7%) patients and it failed in only 3 (3.3%) patients. Conclusion:
PTMC is an excellent treatment option regarding optimal outcomes and success rate in patients
of severe mitral stenosis especially when performed by experienced interventionists.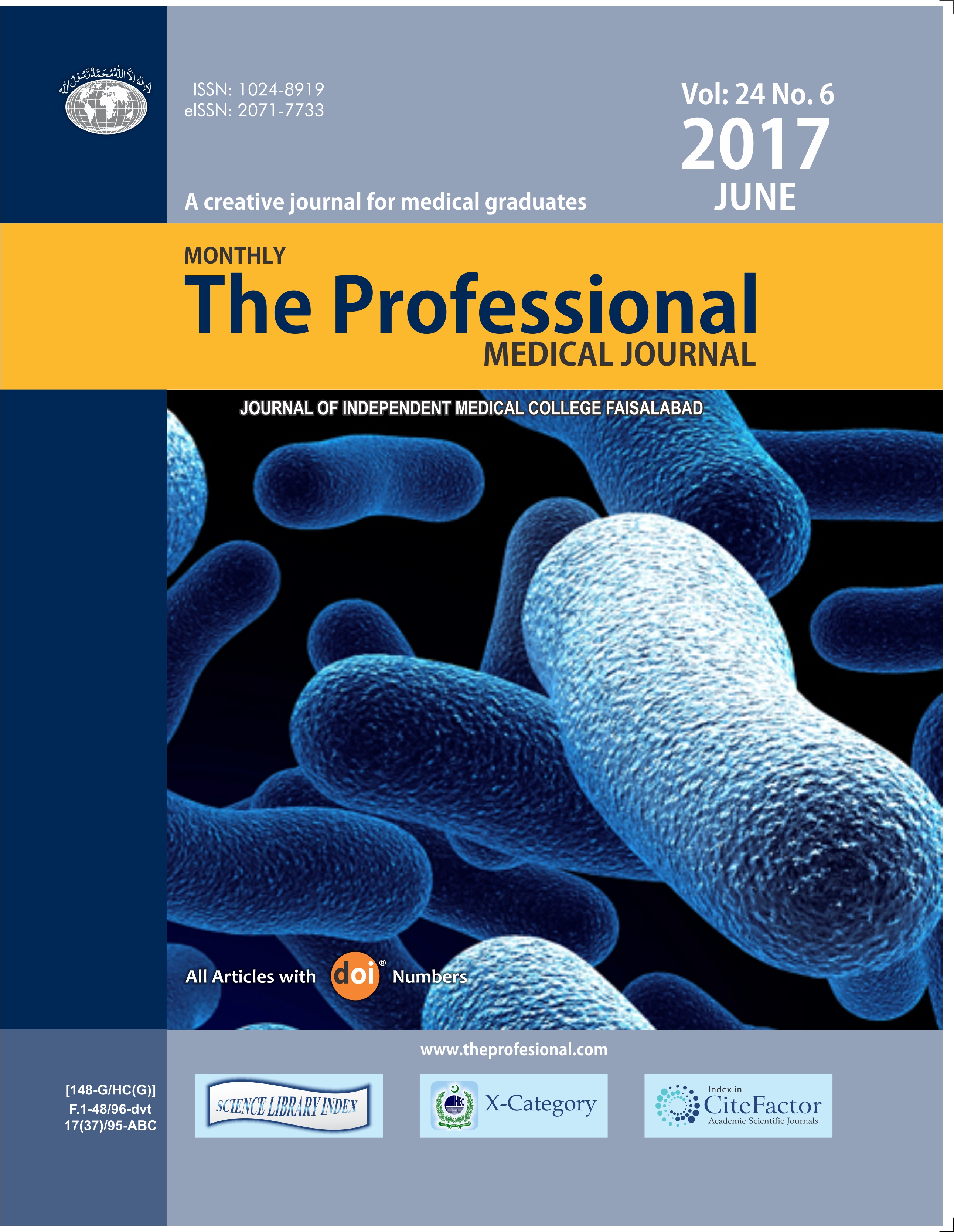 Downloads