URINARY INCONTINENCE;
POSTOPERATIVE EVALUATION IN WOMEN AFTER SUCCESSFUL GENITOURINARY FISTULA REPAIR
Keywords:
Genito urinary fistula., Vesico vaginal fistula., Follow up.
Abstract
Background: Genitourinary fistula remains a major cause of morbidity worldwide.
Approximately 2 million of women suffer from urinary leakage. Since the establishment of
Genito urinary Fistula center at Isra University Hospital –Hyderabad Sindh. We are able to share
our experience of fistulous women at the time of admission and at follow up visit. Objectives:
To determine the different types of urinary incontinence in a woman after genitourinary fistula
repair. Study Design: A Follow-up Descriptive study. Study Setting: This Study was done at
Fistula center Isra University Hospital Hyderabad GU – 11 from January 2011 to December
2013. All the women who were admitted with true incontinence followed by Obstetrical and
major gynecological surgeries were included. However women with stress incontinence and
urge incontinence and women who are not willing to include in the study were excluded.
Result: Out of one hundred and ten (110) women included in this study, 59 (53.6%) were found
to have obstetrical fistula, while 43 (39%) were suffering from Iatrogenic fistula. Continence
status were explored at follow up visit. Out of 110 women, 108 (98.18%) & 96 (87.27 %) were
having no signs of incontinence on examination at first visit and after six week and second
visit after three month respectively. Only 7 % women fell into incontinence grade 2 at six week
follow up and only one percent had persistent symptoms of stress incontinence at 3 month
respectively. Women fall on incontinence grade 3, 4 and 5 were completely cured at 3 month.
Conclusion: Success rate of genitor- urinary fistula repair is 98 %. Majority of women (96 %)
on short term follow up at 6 weeks showed improved urinary symptoms. Moreover on follow up
visit at 3 months, these women reported improved quality of life and social reintegration after
fistula closure.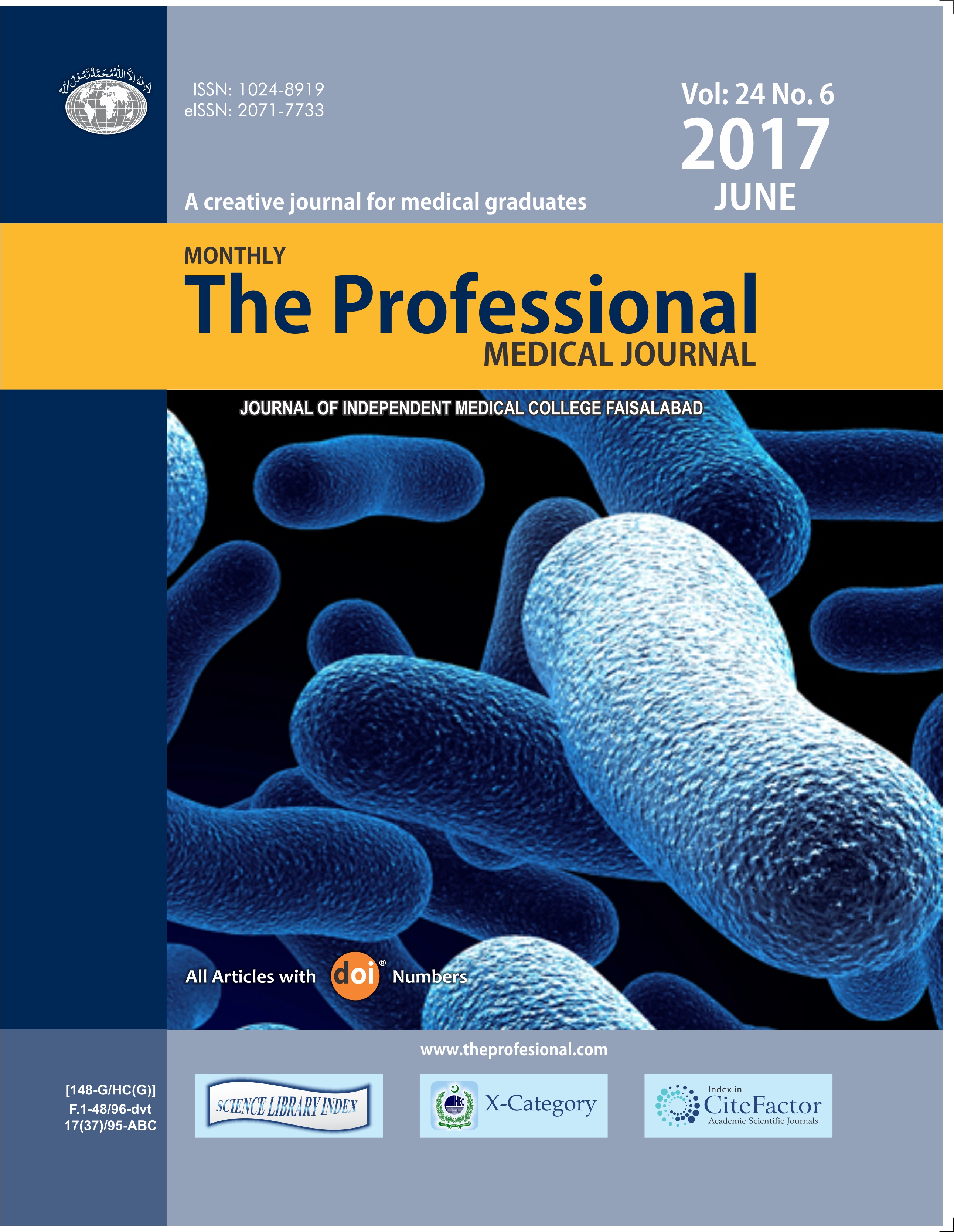 Downloads