SURGICAL GOWN FABRIC;
DETERMINATION OF RESISTANCE TO SURFACE WETTING OF EXISTING SURGICAL GOWN FABRIC.
Keywords:
Surgical Gowns,, existing surgical gowns,, Spray test,, Surface Wetting,, Parameters.
Abstract
Objectives: 1. To find out the affect of surface wetting of existing surgical gown
fabric before and after laundering (among three groups of hospitals). 2. To compare the results
of surface wetting of existing surgical gowns among three groups of hospitals. Study Design:
The study has Experimental design. Period: March, 2017- June, 2017. Setting: This fabric
was collected from different govt. and private hospitals under study. Materials and Methods:
The surgical gown fabric was used as sample for experiments. All the experimental work was
done at PCSIR Labs. Lahore. Result and Conclusion: According to the above graph figure 04
the resistance of fabric to surface wetting (spray test) was absolutely same in Group B and C.
However, in Group A, the values were slightly greater than other two groups from new gown to
10th laundering intervals and became null in further laundering, similar to group A and B. The
resistance to surface wetting nullified in almost all groups after 5th laundry and no statistical
difference was observed in resistance of fabric in all groups i.e. (p-value=0.423). These gowns
did not match any international standard or parameter either. After repeated launderings most
of the gowns were torn and became discolored. Among three groups under study group A
showed highest ratings in ISO-Spray test where as for weft yarns group c failed the test.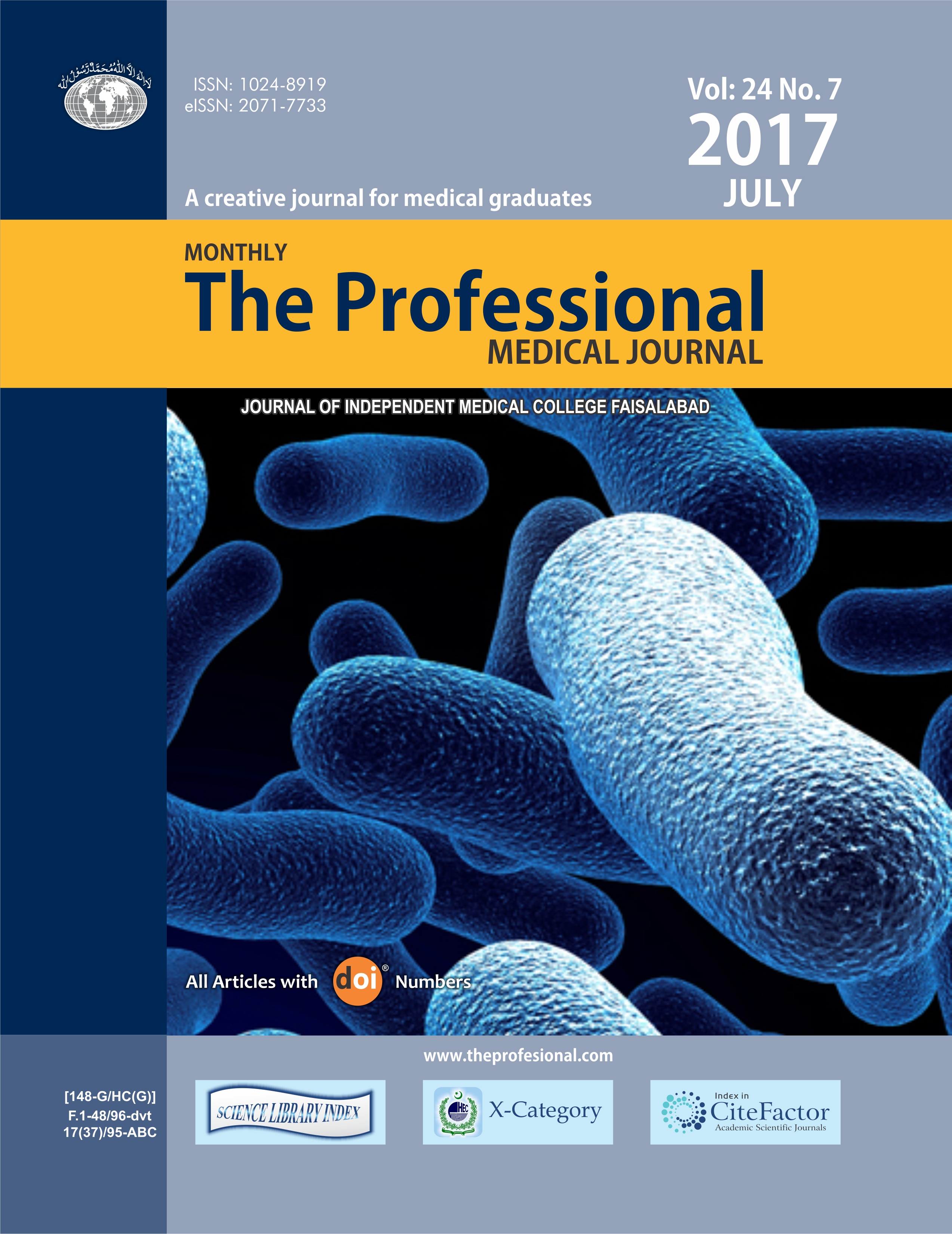 Downloads