SUPRACONDYLAR FRACTURE;
COMPARISON OF OUTCOMES OF OPEN VERSUS CLOSED PERCUTANEOUS K-WARE FIXATION IN DISPLACED SUPRACONDYLAR FRACTURE.
Keywords:
K wire,, Supracondaylar fracture,, Humerus,, Open reduction.
Abstract
Objectives: is to compare the outcomes of open versus closed Percutaneous
K wire fixation in displaced supracondy fracture of humerus in children. Period: May 2016 to
May 2017. Setting: Orthopedic unit of Nishtar Hospital Multan. Methodology: Total number
of 170 (100%) patients of displaced supracondylar fracture of humerus was enrolled. Patients
were divided into two equal groups by lottry method (85 patients in each group). SPSS version
23 was used to analyze the data, mean and standard deviation was calculated for numerical
variables like age and flayn et al score, and frequencies with percentages were calculated for
categorical variables like gender and outcome variable satisfactory/unsatisfactory. Chi square
test was applied to see the effect of effect modifiers on outcome variable. P value of ≤0.05
was considered as significant. Results: Total of 170 (100%) divided in two equal groups A
and B, 85 patients in each group. Out of 170 patients 97 (57.1%) were male and 73 (42.9%)
were female. Out of these in group A 75 (88.1%) patients have satisfactory outcome and 10
(11.7%) patients have unsatisfactory outcome. Similarly in group B, 71 (83.5%) were having
satisfactory and 14 (16.47%) have unsatisfactory outcome and P= 0.37. Conclusion: Results of
our study concluded that open reduction with K wire fixation technique have better satisfactory
outcome (union rate) as compared to closed reduction and K wire fixation in the management
of supracondaylar fracture of humerus in young age group.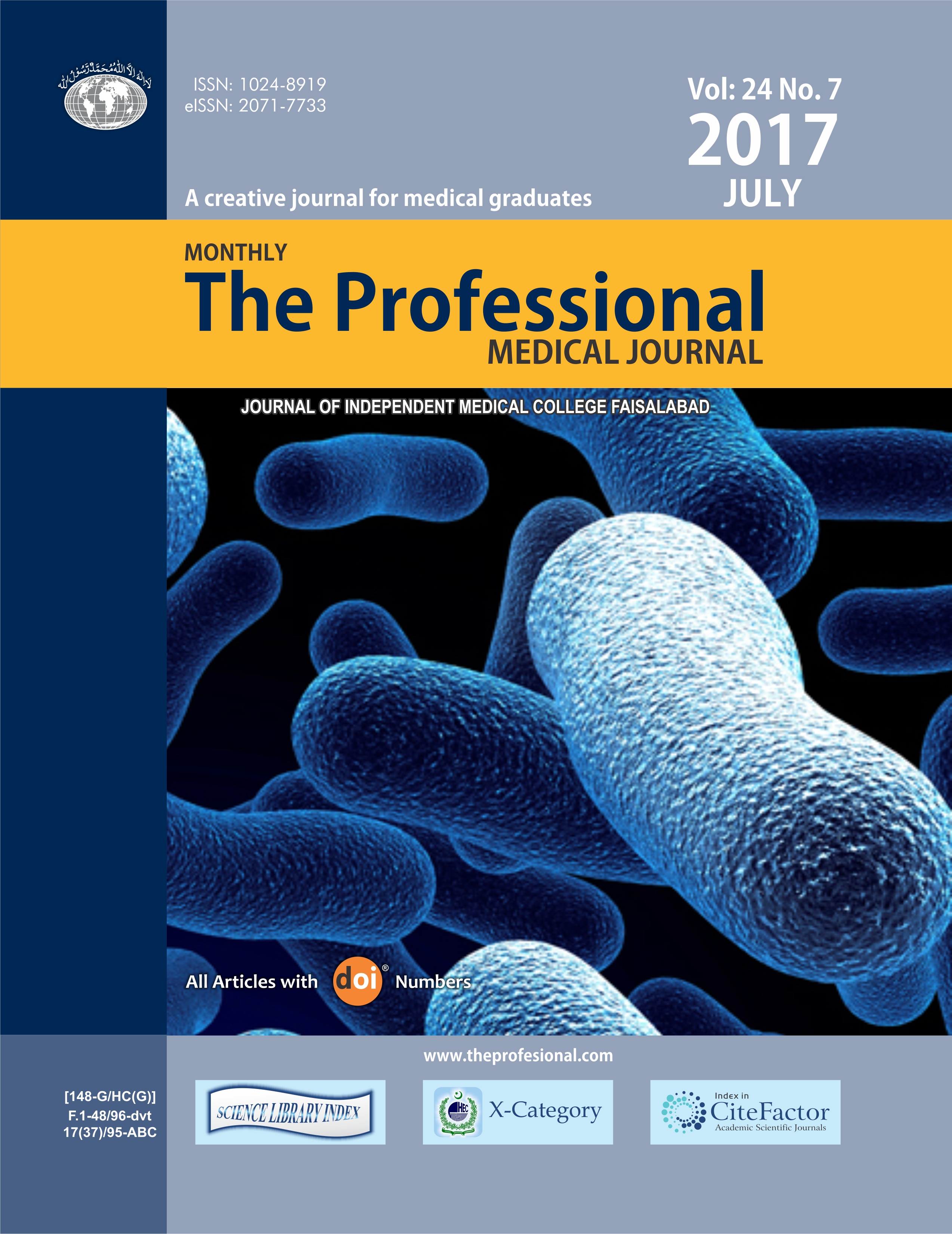 Downloads