SPINAL ANESTHESIA;
COMPARISON OF EPHEDRINE VERSUS PHENYLEPHRINE FOR PREVENTION OF SPINAL ANESTHESIA INDUCED HYPOTENSION IN PATIENTS.
Keywords:
Spinal Anesthesia, Hypotension,, Ephedrine,, Phenylephrine.
Abstract
Objectives: To compare ephedrine versus phenylephrine for prevention of spinal
anesthesia induced hypotension in patients undergoing elective caesarean section. Design: It
was a randomized controlled trial. Place and Duration of Study: This study was conducted at
the Department of Anesthesia, Allied Hospital Faisalabad from July 2011 to December 2011.
Material and Methods: 60 women having C-section under spinal anesthesia were included
after written informed consent. These patients were randomly allocated into two treatment
groups. Group-E received ephedrine 10mg intravenously and group-P received phenylephrine
100μg intravenously just after institution of spinal anesthesia. Outcome variable was frequency
of spinal anesthesia induced hypotension which was noted and compared among the groups.
A predesigned proforma was used to record patient's demographic details along with other
study variables. Results: The mean age of the patients was 25.73±3.78 years in Group-P
and 26.07±4.32 in Group-E (p=0.37). There was significant difference in the mean heart rate
(85.50±2.64 vs. 96.93±9.96 bpm; p=0.001) and mean systolic (100.77±9.77 vs. 94.00±9.28
mmHg; p=0.007) and diastolic (58.53±10.09 vs. 53.03±8.78; p=0.028) blood pressure among
the two groups (Group-P vs. Group-E) at 20 minutes after induction. The frequency of spinal
anesthesia induced hypotension was significantly lower in patients receiving phenylephrine
(30.0% vs. 63.3%; p=0.010) as compared to those receiving ephedrine. Similar significant
difference was observed across various age and ASA–Class groups. Conclusion: The
frequency of hypotension was significantly lower in patients receiving phenylephrine compared
to ephedrine which advocate routine use of phenylephrine in such patients to minimize the risk
of hypotension with associated morbidity.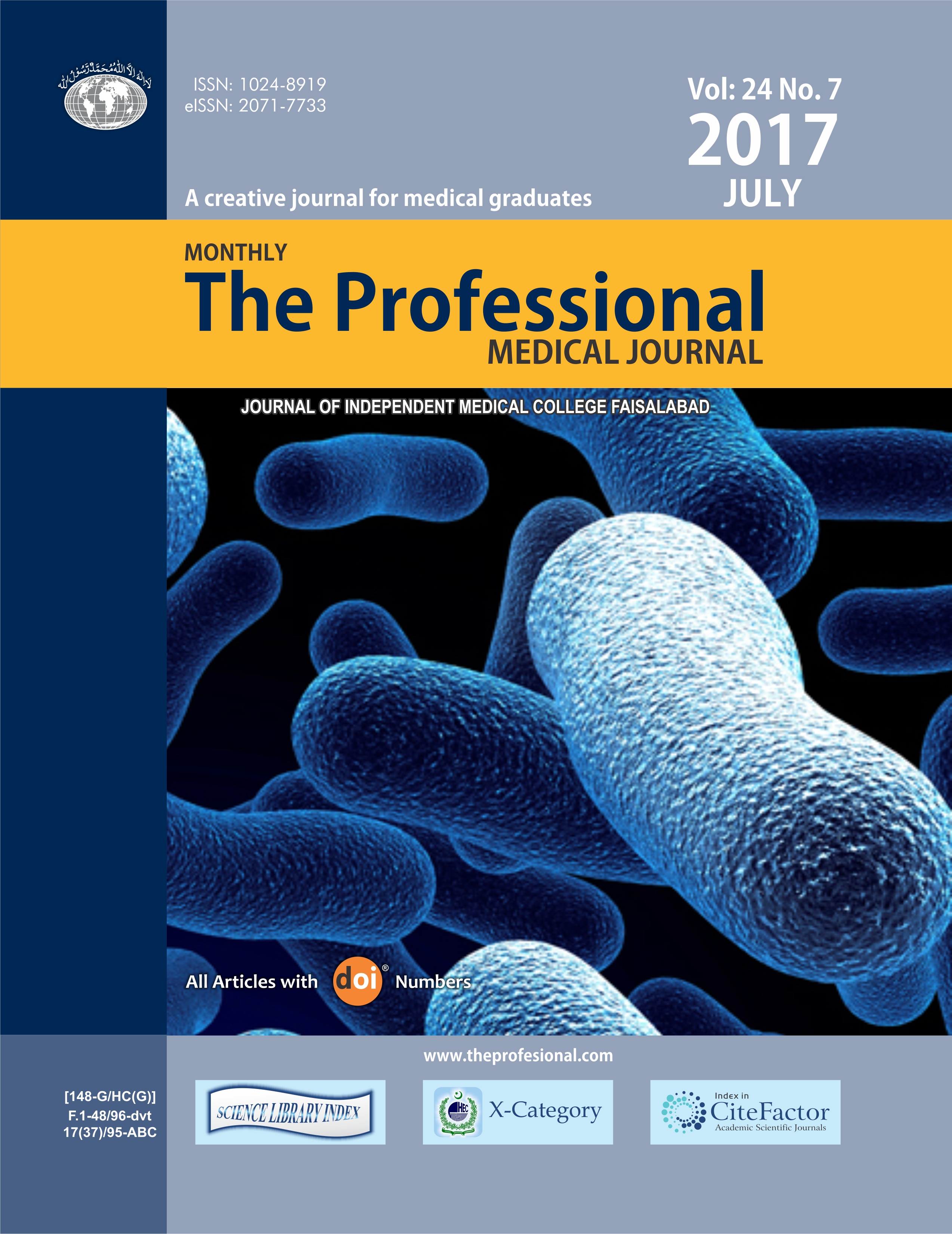 Downloads