INTEGRATED PERFORMANCE ASSESSMENT;
STUDENT'S PERCEPTION AND ITS RELEVANCE TO CLINICAL PRACTICE AS COMPARED WITH TRADITIONAL OSPES.
Keywords:
Integrated Performance Assessment,, OSPE,, laboratory skills.
Abstract
Objectives: To assess first year MBBS students' perceptions regarding
Integrated Performance Assessment and its relevance to clinical practice as compared with
traditional OSPEs. Study Design: Cross-sectional observational study. Setting: Al Nafees
Medical College, Isra University, Islamabad. Period: Final week of First year MBBS students'
professional exam held in November 2013. Methodology: Both interactive and static stations
were developed according to predetermined assessment blueprint. Clinical scenarios
were used as triggers followed by tasks relating to laboratory skills and or relevant physical
examination on standardized subjects. Two to three tasks were given at each station. Checklists
for standardized marking of observed stations were also developed. Feedback questionnaire
was given to find out overall perception of students regarding this assessment process at the
end of examination. The questionnaire comprised of 18 statements to be rated on 5-point Likert
scale. Results: Almost all the students agreed that Integrated Performance Assessment was
better than traditional OSPEs. 73% of students agreed that stations were well organized and
83.4% showed that the time duration for task completion was appropriate. 75% agreed that
stations reflected integration of various disciplines. 64 % were of the opinion that basic science
knowledge was linked to clinical practice. 72.1% were of the opinion that it involved critical
thinking in clinical context. However, students suggested improving further in organization
and integration of stations. Conclusion: Students perceived IPA as a better tool of assessing
application of basic science concepts and its clinical relevance in integrated curriculum format.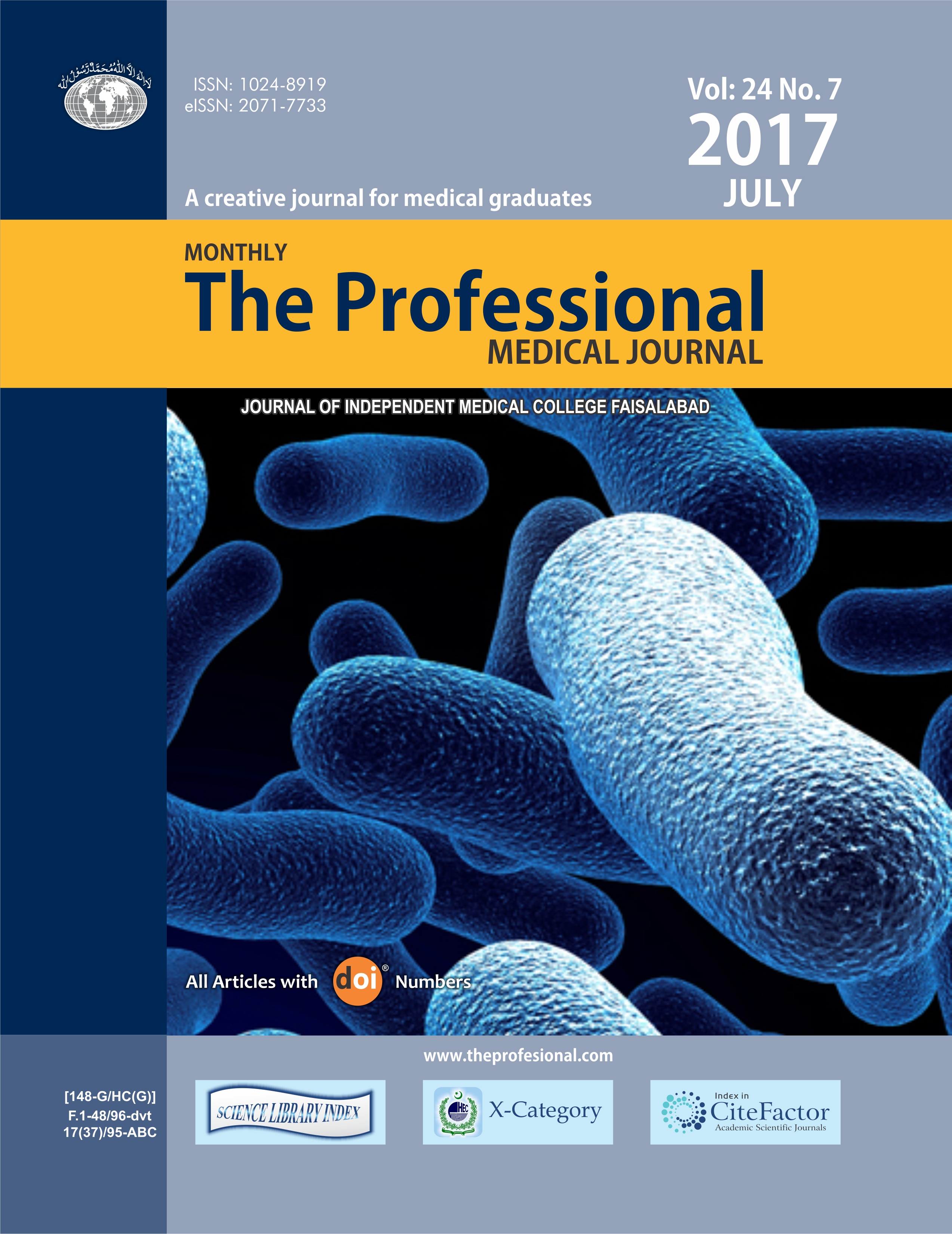 Downloads