FIRST TRIMESTER MISCARRIAGE;
MANUAL VACUUM ASPIRATION VERSUS MISOPROSTOL FOR THE MANAGEMENT
Keywords:
Manual vacuum aspiration,, misoprostol,, first trimester.
Abstract
Objectives: This study was conducted to access the efficacy of misoprostol and
manual vacuum aspiration for the management of first trimester miscarriage. Study Design:
Descriptive case series. Setting: This study was conducted in obstetrics and gynecology
department of Nishtar hospital Multan. Duration of Study: This study was conducted from
May, 2015 to October 2015. Material and Methods: Sample including 652 women having
gestational age less than 12 weeks with open os of cervix were taken in the study. Females
with previous cesarean section, multiple gestation or with history of asthma, ischemic heart
disease, hepatitis, glaucoma, or known allergy to prostaglandins were excluded. Total women
were divided into two groups. i.e. 326 in misoprostol while 326 in manual vacuum aspiration
group. Misoprostol group received misoprostol tablet 400μg vaginally at intervals of four hours
depending on the degree of cervical dilatation and frequency of uterine contractions. A total of 3
doses of misoprostol were given. Six hours after the first dose of misoprostol syntocinon infusion
was started. Infusion rate was 2mIU/min. Dose was increased after every 30 minutes at the rate
of 1mIU/min to maximum of 8mIU/min. Manual vacuum aspiration group did not receive any
uterotonics and directly underwent manual vacuum aspiration. Patients were asked to revisit 7
days after the procedure. Transvaginal ultrasound was done to access endometrial thickness
in the longitudinal view of the uterus at the maximal AP diameter. Efficacy was measured
in the form of complete abortion. Results: In the study, misoprostol group mean age was
31.79±4.86 years while age range was 18-40 years. In manual vacuum aspiration group mean
age was 32.38±4.86 years. Majority of patients were between 31-35 years in both groups. Mean
gestational age was 9.89±1.38 weeks in misoprostol group and 9.871±1.22 weeks in manual
vacuum aspiration group, while mean dose in misoprostol group was 2.358±0.65. Conclusion:
Regarding management of first trimester miscarriage both options including manual vacuum
aspiration and 400μg intra vaginal misoprostol can be considered. Both methods are affective
treatment options, decision that which method be opted should be based on, availability of two
methods and wishes of the patient.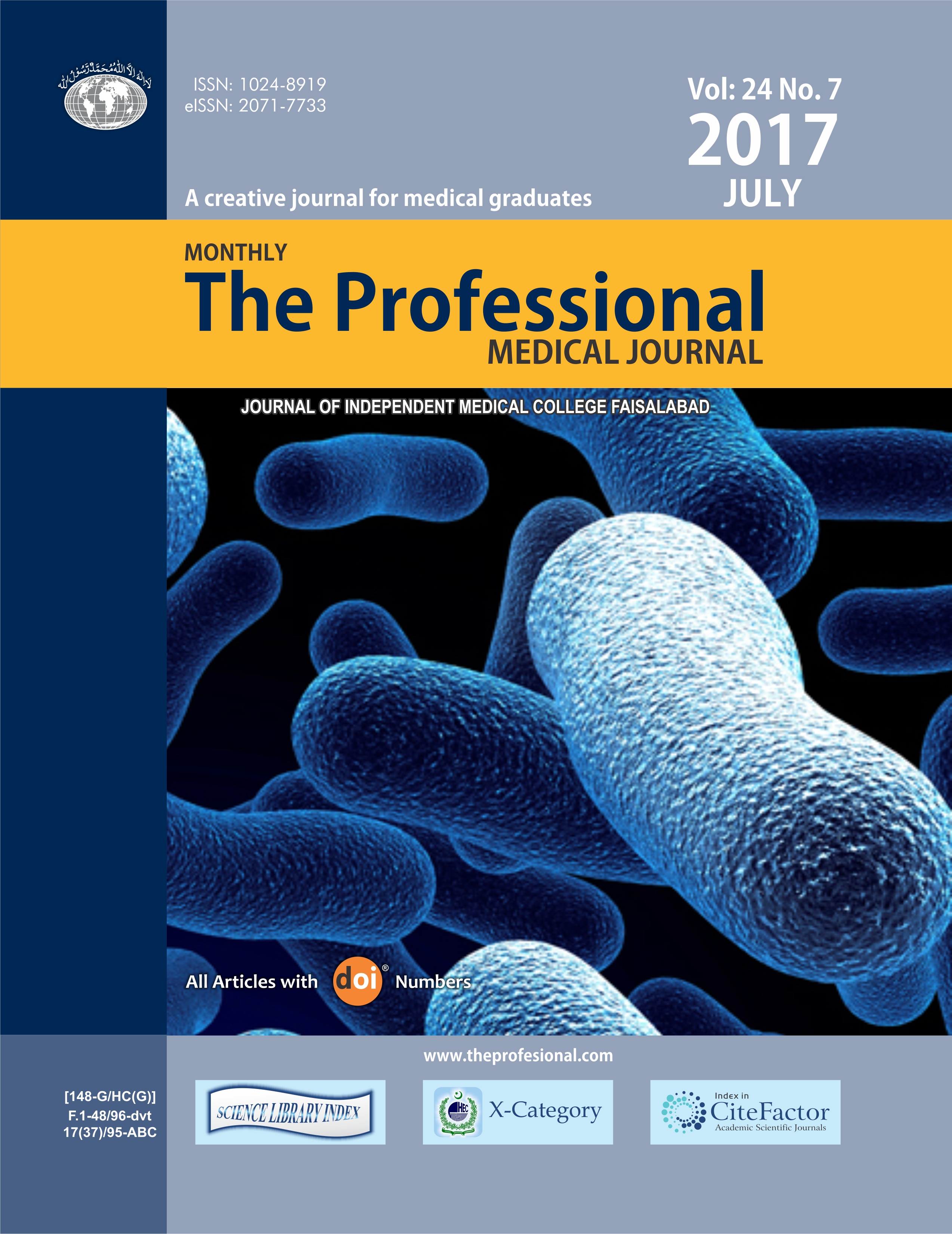 Downloads