VULVOVAGINAITIS CANDIDIASIS;
EFFICACY OF ORAL TREATMENT WITH FLUCONAZOLE
Keywords:
Vulvovginitsis candidiasis,, fluconazole,, efficacy,, oral therapy.
Abstract
Introduction: Vulvovaginitis candidiasis is one of the common problems
encountered by females and accounts for one third of vaginitis cases. Objective: To study
the efficacy of oral treatment with fluconazole in vulvovaginits candidiasis. Study Design:
Descriptive case series. Setting: This study was conducted in the Department of Gynaecology,
Lahore General Hospital, Lahore and Shalamar Hospital Lahore. Duration with Dates: Six
months from October 2009 to March 2010. Subjects and Methods: One hundred and twenty
five patients fulfilling the inclusion criteria were selected for this study. Demographic history
regarding name, age and parity, etc. were taken. Patients received fluconazole 150mg after
taking smear for microscopy and culture carried out in Lahore General Hospital laboratory
and then Shalamar Hospital laboratory. All patients were reevaluated after 2 weeks for clinical
and mycological cure by taking the history and repeating smear for microscopy and culture.
Results: The mean age of the patients was 31.4+ 6.4 years. The mean duration of marriage of
the patients was 8.7+6.2 years. There were 11 (8.8%) patients of 0 parity, 63 (50.4%) patients
of parity range of 1-2, 41 (32.8%) patients had parity range of 3-4 and 10 (8%) patients had 5-6
parity range. 99 (79.2%) patients had clinical cure. There was good efficacy of 79.2% and 26.8%
patients failed to show the response. Conclusion: From this study fluconazole 150mg is proved
to be safe and effective for the treatment of volvovaginitis candidiasis but therapy of vaginitis
should be individualized, taking into consideration severity of disease, history of vaginitis, and
patient preference.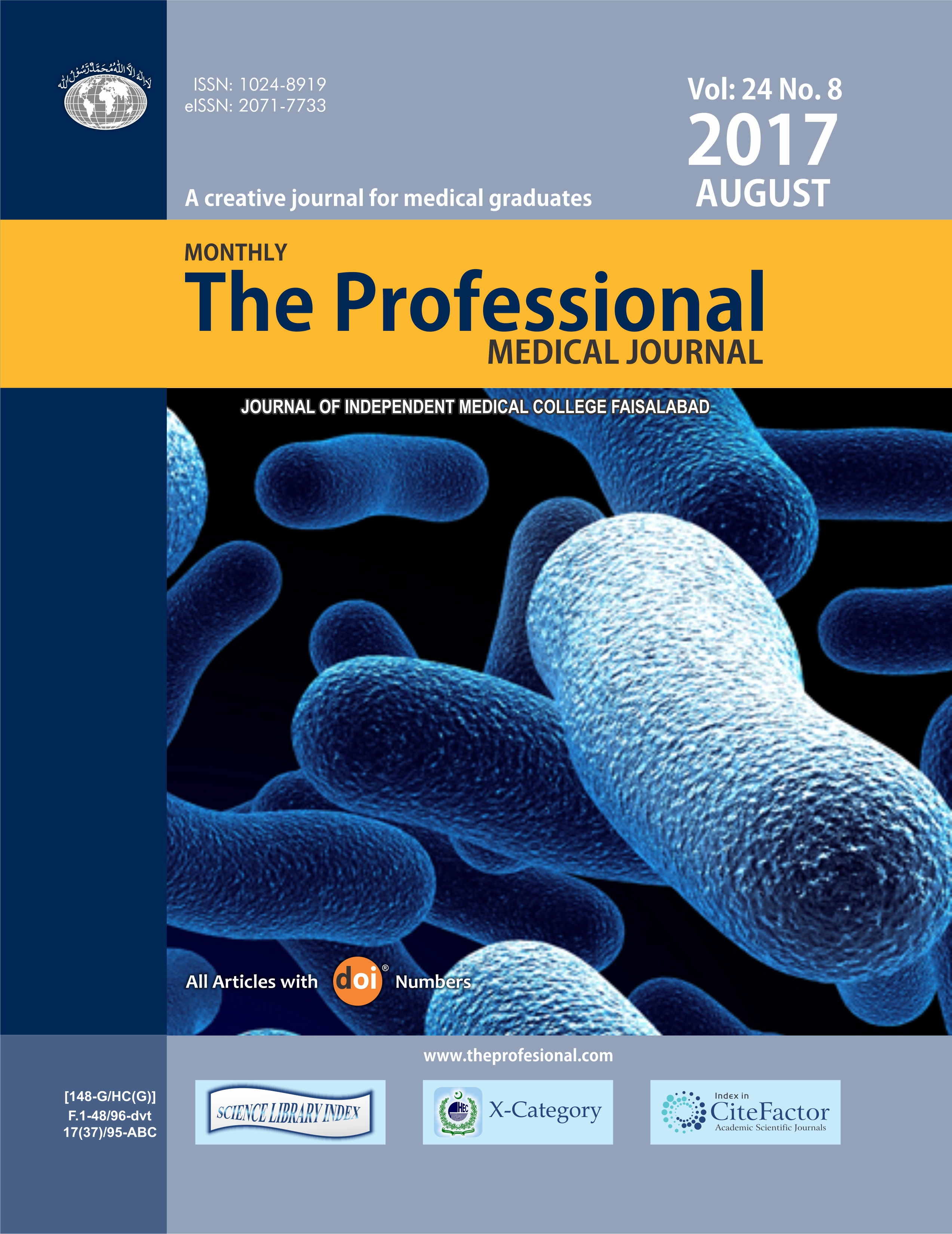 Downloads