FEMORAL VASCULAR COMPLICATIONS
THE EFFECT OF POST ANGIOGRAPHY BED - REST DURATION ON FREQUENCY OF COMPLICATIONS
Keywords:
Coronary Angiography, Early Ambulation, Bed Rest
Abstract
Background: Coronary angiography is the most important and reliable test to
diagnose coronary artery disease. Bed rest of few hours is advised after angiography to reduce
vascular complications but there is difference of opinion regarding duration of bed rest after
angiography. Objectives: To compare the frequency of vascular complications after 6 hours
of bed rest versus 3 hours of bed rest in patients undergoing femoral coronary angiography.
Study Design: Experimental study. Place and Duration of Study: Angiography Department,
Faisalabad Institute of Cardiology, Faisalabad from August, 2017 to January, 2018. Methods:
A total of 100 patients were divided in two equal groups, group A (interventional group (n=50),
3 hours rest) and group B (routine care (n=50), 6 hours rest). A 6 French sheath was inserted
under local anesthesia by seldinger technique in femoral artery. Coronary angiography was
done using 6 F angiography catheters. At the end of procedure sheaths were immediately
removed and manual pressure was applied for 15 minutes. Puncture site was observed for
hematoma formation or bleeding every 30 minutes for 2 hours in angiography ward, afterwards
these observations were made every hour till time of discharge. Patients were called for checkup
in outpatient department next day and after 1 week. Results: Out of 50 patients in group A there
were 35 (70%) male and 15 (30%) female and in group B out of 50 patients there were 40 (80%)
male and 10 (20%) female patients. In group A mean age was (51.02 ±9.57) years while in group
B mean age was (51.50±10.19) years. There was no significant difference in patients between
the two groups regarding their age, gender, body mass index (BMI), coagulation profile and use
of antiplatelets. There was no incidence of pre ambulation bleeding, small or large hematoma in
both groups. Post ambulation bleeding occurred in 1(2%) patient in experimental group (Group
A) and in 1 (2%) patient in the control group (Group B). Small hematoma occurred in 2 (4%)
patients in experimental group (Group A) and in 1(2%) patient of control group (Group B).
There was no incidence of post ambulation large hematoma in both groups. Conclusion: Short
bed rest of 3 hours after femoral angiography does not increase the frequency of puncture site
complications.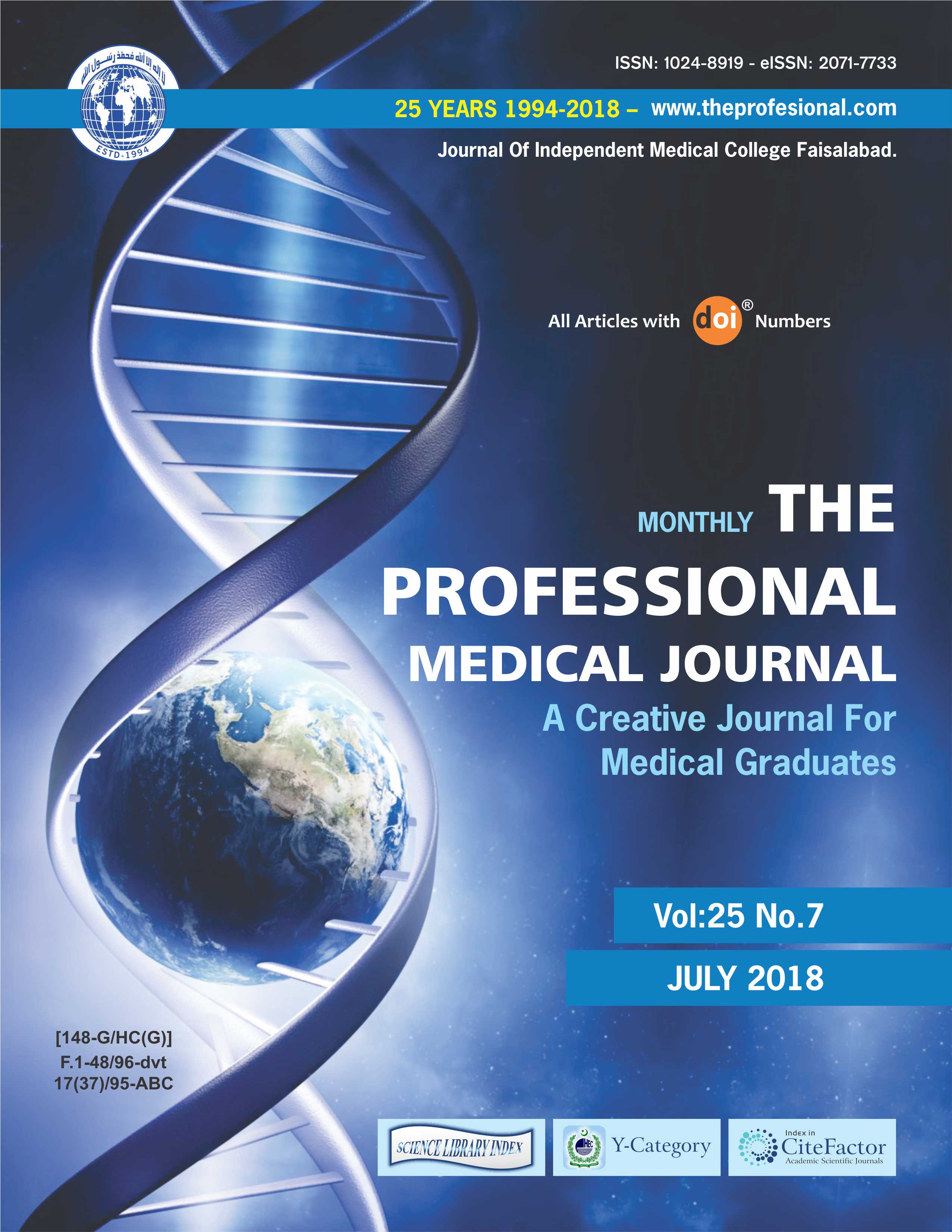 Downloads