TESTICULAR VOLUME
INDICATOR FOR MALE FERTILITY IN ALBINO RATS
Keywords:
Testicular Volume, Male Fertility, Lead Chloride, Sperms, Albino Rats, Cauda Epididymis
Abstract
Objective: To determinate that male fertility influenced by testicular volume
in albino rats. Study Design: Experimental. Place and Duration of study: Institute of Basic
Medical Sciences, Dow University of Health Sciences, Karachi, 10 months (November 2009
to August 2010). Methodology: Sixty four adult albino rats were obtained from animal house
Jinnah Postgraduate Medical Centre for the study and divided into 2 groups. Group A received
injection normal saline 1 cc intraperitoneally (IP) daily for 8 weeks. Group B received lead
chloride in a dose of 10 mg/kg body weight IP daily. On the day of completion of treatment
the animals were sacrificed testes along with epididymis removed and place in Petri dish. The
length, breath and width of testes were measured with help of vernier caliper. The spermatozoa
were obtained from cauda epididymis. Results: The mean ± SEM of volume testes in group
A and B after eight week of treatment were 0.77142 ± 0.04778 cm3 & 0.11768 ± 0.01673 cm3
respectively. The volume of testes of group B was significantly decreased as compare to group
B (P = 0.000). Mean ±. The mean ± SEM number of sperm cells million / ml in groups A and
B after eight week of treatment was 7.65 ± 186706.553 & 1.84 ± 132792.770 respectively.
Number of sperms in group B were significantly decreased as compared to group A (P =
0.000). Conclusion: There was relationship between volume of testes and male fertility.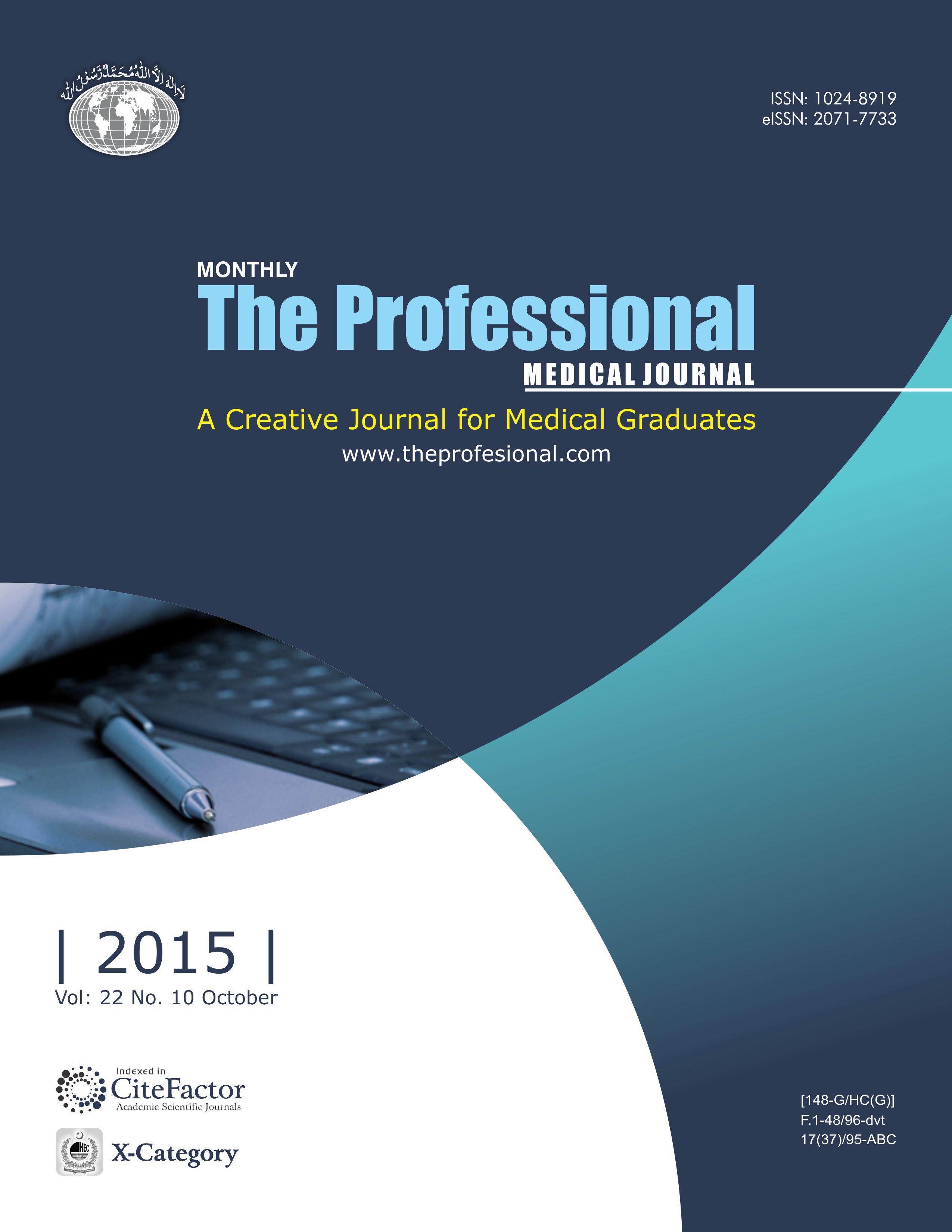 Downloads