LOW VISION DEVICES
VISUAL OUTCOME AMONG POPULATION OF DERA GHAZI KHAN, SOUTHERN PUNJAB, PAKISTAN
Keywords:
Low Vision Aids (LVAs), Visual Acuity (VA), Near Visual Acuity (NVA), Logarithm of the Minimum Angle of Resolution (LOG MAR)
Abstract
Objective: The main objective of the present study was to find out visual outcome
of Low Vision Devices among patients suffering from different diseases causing reduced visual
acuity in the area of Dera Ghazi Khan, Southern Punjab, Pakistan. Setting: Ophthalmology
Department, Dera Ghazi Khan which is a tertiary care hospital. Period: 10th February, 2014 to
31st December, 2014. Material and Methods: Patients (n=55) presented for their low vision
assessment included two groups age wise as patients equal or more than 18 years age (n=22)
and patients less than 18 years (n=33). LOG MAR VA charts, contrast sensitivity test, visual
fields through arc perimeters, color vision with color pencils hue 16 test along with objective and
subjective refractions were applied. All the data were entered and analyzed using SPSS version
16.00. Results: Patients (n=55) aged 7-90 years presented for their low vision assessment had
mean age 23.73+ 2.9 years. The patients were divided into two age groups. First group was
22 (40%) patients equal or more than 18 years age and second consisted of 33(60%) patients
less than 18 years age group. Among the patients examined, 40 (72.7%) were males and 15
(27.3%) were females. Our study results revealed that the low vision devices provision was
associated with a statistically significant improvement in both near and distance visual acuities
and with patients' fulfillment. Conclusion: There was a significant improvement in far and near
visual acuity of the patients suffering from a multiplicity of blindness caused diseases by which
patients are able to improve their quality of life and able to do their tasks without getting help
from others.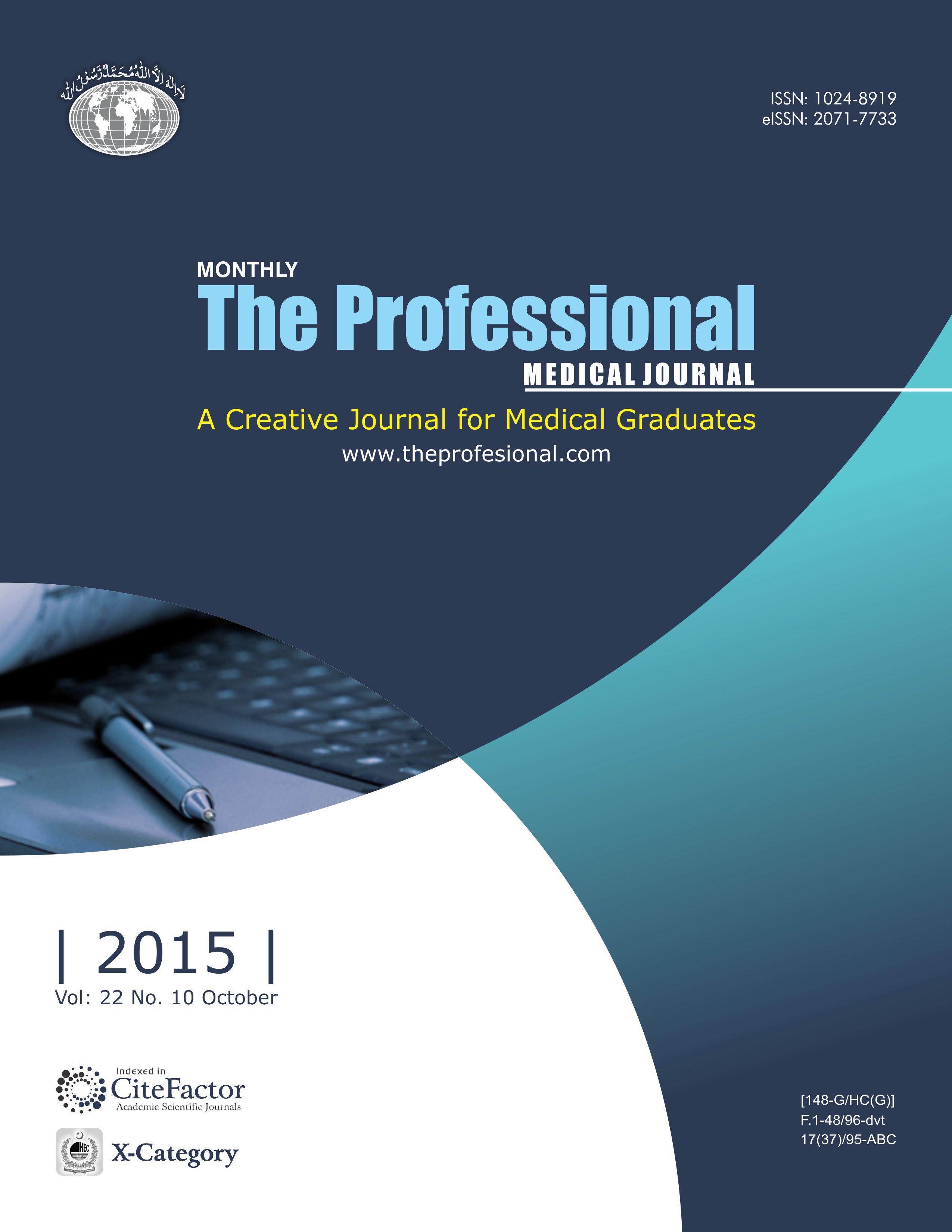 Downloads