LATERAL EPICONDYLE TENDINOPATHY;
COMPARISON OF ULNAR MEDIAL-LATERAL GLIDE AND RADIUS ANTERIOR GLIDE FOR IMPROVING
Keywords:
Manual Therapy,, Ulnar Medial Lateral Glide,, Anterior Radial Glide,, Lateral Epicondylitis,, Tendinopathy.
Abstract
Forearm, wrist and hand use is becoming integral part in most of occupations
due to involvement of computer and other technology based gadgets at every level. This trend
has resulted in high risk of cumulative repetitive soft tissue injuries such as lateral epicondyle
tendinopathy. Manipulative physical therapy is of the interventions. To make it more precise and
effective in terms of time and cost, effects of various manipulative techniques must be estimated.
The aim of study is to compare the effect of Ulnar Medial Lateral Glide versus Radius Anterior
Glide for Improving Lateral epicondyle tendinopathy. Study Design: It was Randomized Clinical
Trial. Setting: Physiotherapy OPD of Nawaz Sharif Social Security Hospital, Lahore. Period:
1 July 2016 31 December 2016 (6 months). Methods: Convenience Sampling Technique is
used for the study. Subjects with nonspecific lateral epicondyle tendinopathy, were randomly
allocated to 2 groups; one taking ulnar medial lateral glide, other anterior radial glide. Baseline,
post-intervention two readings were taken through Numeric Rating Pain Scale and lateral
epicondyle tendinopathy symptoms. Data was analyzed through SPSS. Independent t test was
applied. Results: Mean age of patient in group of medial lateral glide 32.15 SD + 7.67 and in
group of medial lateral glide 32.1471 SD+7.67. Mean Body Mass Index of patients in group of
medial lateral glide 24.79 SD + 3.574 and anterior radius glide, 24 SD + 3.172. The results show
p value 0.929 and 0.819, respectively. However, within group is significant difference at preinterventional
and post-interventional assessment p-0.2 and p-0.000 respectively. Conclusion:
There was no statistically significant difference in outcomes of ulnar medial lateral glide and
anterior radial glide. Still the ulnar medial lateral glide group performed better if we consider
micro statistics.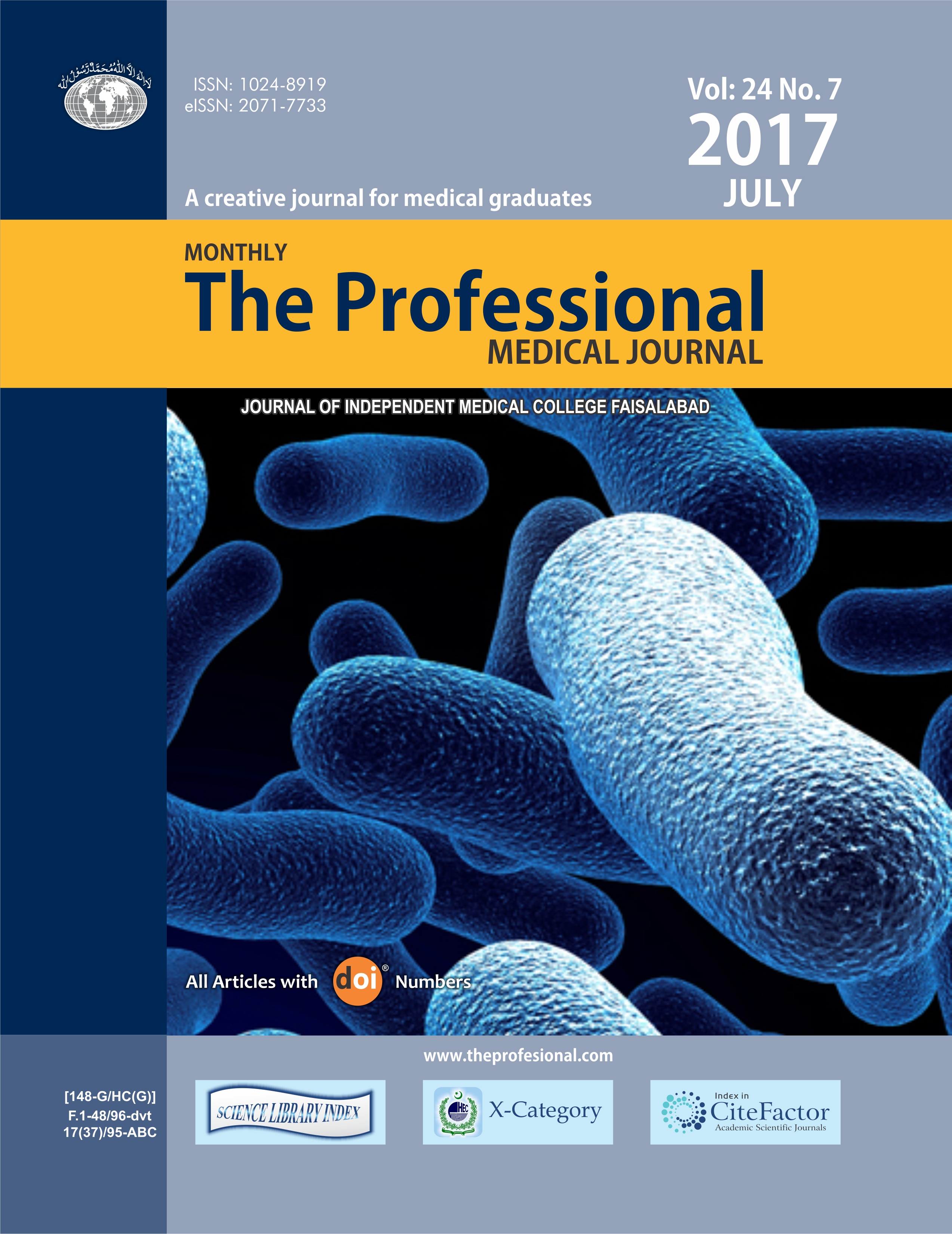 Downloads