TYPHOID FEVER;
ESTIMATION OF SERUM LIPID LEVELS AND C-REACTIVE PROTEIN
Keywords:
Typhoid fever,, C-reactive proteins.
Abstract
Objectives: The study was planned to see the serum lipid levels and c-reactive
proteins in patients with enteric (Typhoid) fever. Design: Comparative. Setting: Study was
conducted at the department of Pharmacology, University of veterinary and animal sciences,
and Lahore. Period: from April 2014 to October 2014. Methodology: A total 100 subjects
were included in the study. Amongst them there were 50 patients with typhoid fever and 50
normal individuals. All subjects fulfilled the criteria of inclusion in study and informed consent
in written form was taken. Three millimetre venous blood was drawn from each subject, who
was centrifuged and serum was preserved for quantitative analysis of Total cholesterol (TC),
Triglycerides (TGs), High-density lipoprotein-cholesterol (HDL-C), Low-density lipoproteincholesterol
(LDL-C) and C-reactive protein (CRP). Results: According to this study there was
elevation in the levels of TGs and decline was observed in the levels of HDL, LDL, and TC,
which is due to lipid peroxidation in typhoid patients. This study highlighted the complexity
of lipid variation during Salmonella typhi infection. Elevated level of C-reactive protein reflects
the immune response to infection by typhoid patients. Conclusion: CRP may play a role in
early diagnosis of perforation in patients with typhoid fever. Typhoid fever causes biochemical
changes and it should be further investigated to make them helpful for diagnosis.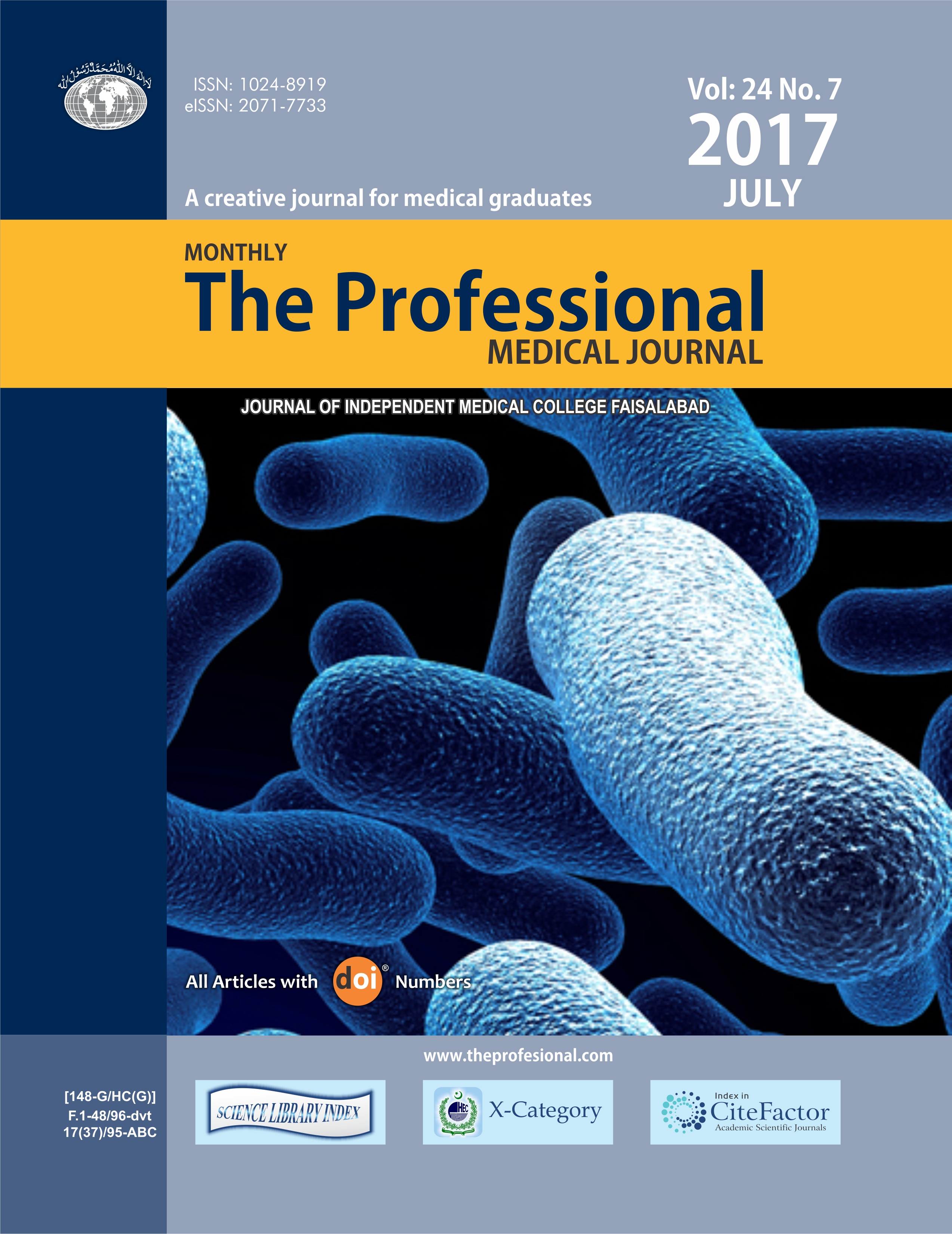 Downloads
License
This work is licensed under a Creative Commons Attribution-NonCommercial 4.0 International License.