ALKALINE PHOSPHATASE;
TOTAL SERUM ALKALINE PHOSPHATASE (ALP) AS A PREDICTOR OF BONE METASTASIS AMONG PATIENTS HAVING CARCINOMA BREAST AT A TERTIARY CARE HOSPITAL.
Keywords:
Serum Alkaline Phosphatase,, Breast Cancer,, Bone Metastasis.
Abstract
Background: This study was carried out to determine the role of total serum
alkaline Phosphatase in bone metastasis among patients of breast cancer. Setting; Department
of Surgery, Nishtar Medical University, Multan in collaboration with breast clinic MINAR. Study
Duration; January 2016 to June 2017 Subjects and methods; It was a retrospective study
carried out at breast clinic MINAR, Multan. The medical record of the female patients having
breast cancer aged 25 to 70 years (who presented from January 2016 to June 2017) was
scrutinized. All the registered patients during above mentioned period having breast carcinoma
with metastatic bone disease, as depicted on bone scan, were taken as index cases. All the
cases underwent total serum alkaline Phosphatase estimation. We collected 86 cases for this
research study. Primary bone tumours, lymphomas, sarcomas and bone metastasis due to
other primary visceral malignancies were excluded. All the required data were entered and
analyzed using computer program SPSS version 20.0. Results; The mean age of the breast
cancer patients was 46.51 ± 11.11 years (ranging from 25 – 70 years). Eighty four (97.7%) were
married. All the patients presented with lump breast. Only 3 (3.5%) of the cases gave family
history of breast cancer and history of contraceptive pills was positive in 4 (3.7%) of the cases.
History of breast feeding was positive in 63 (73.3%) of the cases. Mean age at menarche was
13.21± 0.896 years in our study cases. Mean age at menopause in our study was 46.86 ±
5.66 years. Total serum alkaline Phosphatase was raised in 27 (31.4%) cases. Only 6 (6.9%) of
the cases showed its level more than 500 IU/L. Conclusion; Our study results don't favor total
serum alkaline Phosphatase estimation as biological marker of bone metastasis among breast
cancer patients. Bone scan is more reliable and hence be employed for detection of bone
metastasis. Further studies on bone ALP and total ALP estimation are required to generate
further evidence on this subject.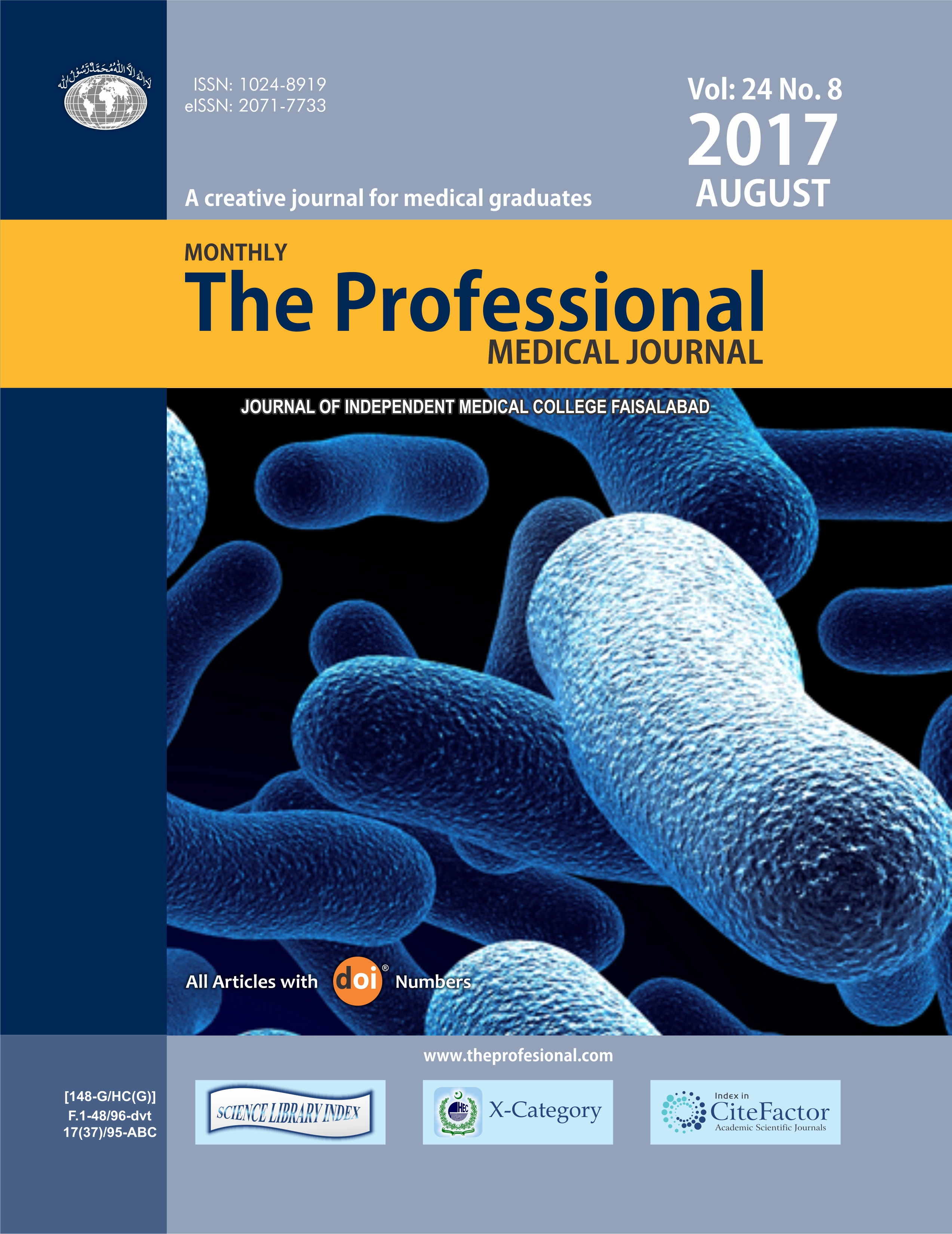 Downloads