CAROTID ARTERY STENOSIS
IN ISCHEMIC STROKE PATIENTS.
Keywords:
Ischemic stroke,, Carotid Doppler,, Carotid Atherosclerosis,, Doppler ultrasound.
Abstract
Objectives: The objective of this study is to determine the frequency of carotid
artery atherosclerosis using color Doppler ultrasound in ischemic stroke patients. Study
Design: Cross-sectional study. Period: July 2015 to June 2016. Setting: Khyber Teaching
Hospital, Peshawar. Method: Doppler ultrasonography was done to assess carotid artery status
in patients diagnosed with cerebral infarction. Results: Data comprised of 174 ischemic stroke
patients between ages 37-95 years. 111 were males whereas 63 were males. Mean age was
found to be 64.03±11.71 years. Doppler ultrasound revealed carotid artery atherosclerosis in
52.3% (n=91) patients with 57% males and 34% females. Right carotid artery involvement was
found in 28 patients and left carotid artery involvment in 38 patients. Both carotid arteries were
involved in 25 patients. Conclusion: We have concluded that carotid artery atherosclerosis is an
independent predictor for future vascular events. Our study reports carotif artery atherosclerosis
in 52.3% patients with ischemic stroke.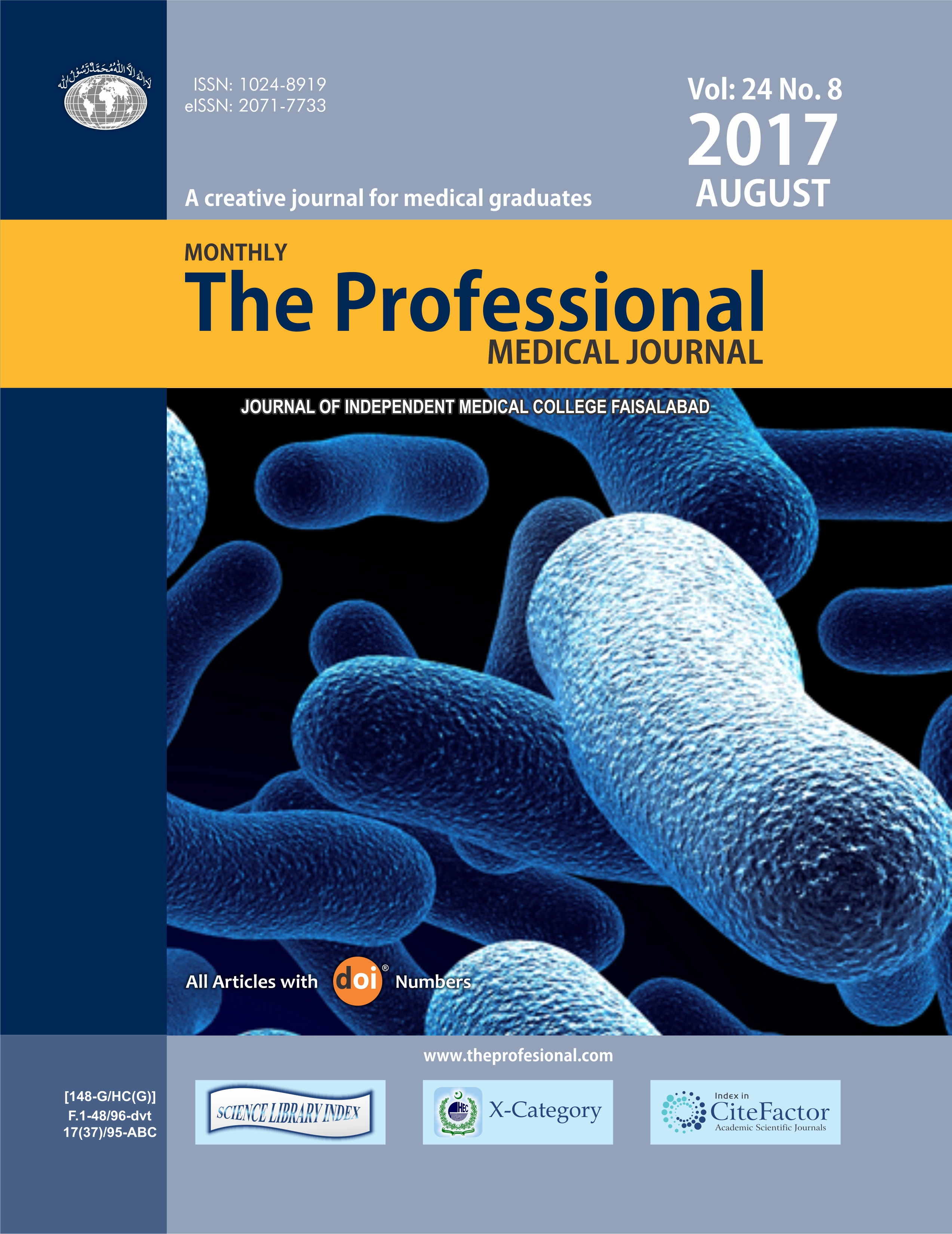 Downloads