ROLE OF MULTIPARITY IN BIRTH DEFECTS.
Keywords:
Congenital Malformations,, Grand Multiparous., Malpresentation,, Macrosomia.
Abstract
Objectives: To study role of parity in the occurrence of congenital malformations
in neonates delivered at various hospitals in Lahore. Study Design: Descriptive cross sectional
study design was used. Setting: Muhammad Akram Teaching and Research Hospital, Social
Security Hospital Manga Mandi and Maternity Center at Raiwind Road, Lahore. Period: Three
months, Jan to March 2017. Materials and Methodology: Mothers of 100 malformed neonates
were taken as sample. A questionnaire data collection tool was developed and the mothers were
interviewed about their age, total number of children, and any history of abortion, miscarriages
and complications in pregnancy. Questionnaire was pretested before the data collection.
Statistical package for social sciences (SPSS) version 20 was used for entry, compilation and
analysis of data. Results: Out of 100 subjects, 76 mothers were multiparous and 24 were
primiparous. Out of these 76(100%) multiparous mothers, 45(59%) were above 30 years of age,
21(28%) were between 18 and 30years while 10(13%) were below 18.The neonates of these
76 mothers were assessed for the type of anomaly having 28(37%) GIT anomalies, while those
with CVS, musculoskeletal, urogenital and facial defects were 15(20%), 9(12%), 18(23%) and
6(8%) respectively. Conclusion: This study suggests that multiparty has an important role in the
development of congenital malformations. The number of Urogenital, GIT and CVS anomalies
was significantly higher than Facial and Neural Tube defects.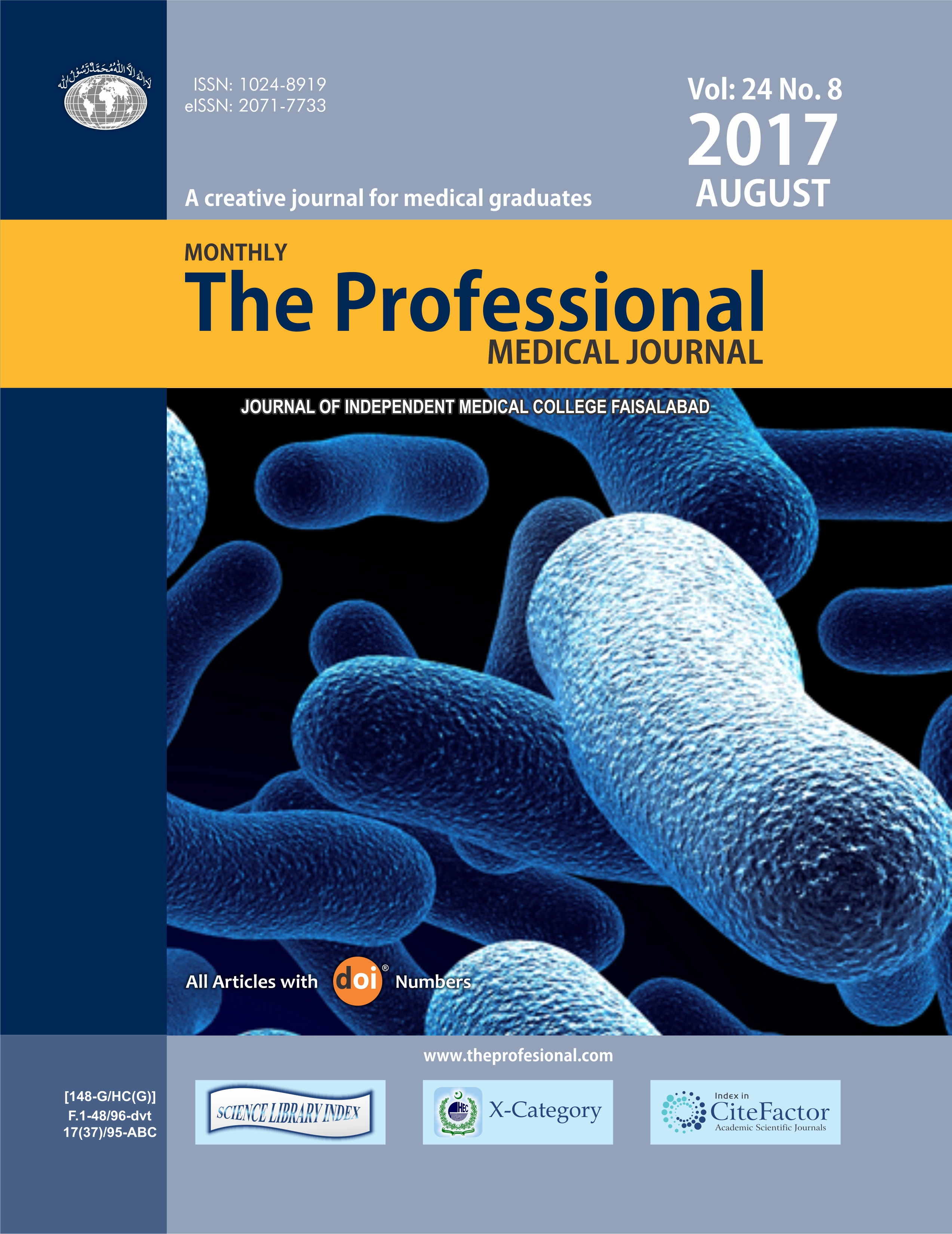 Downloads