LOW BIRTH WEIGHT BABIES;
PREVALENCE DELIVERED AT DHQ HOSPITAL MIRPUR AJK.
Keywords:
Antenatal Care,, Nutrition During Pregnancy,, Infant Mortality Rate.
Abstract
Objectives: To determine the proportion of LBW Babies among those delivered
at DHQ Hospital Mirpur. Study design: Descriptive cross sectional study. Setting: DHQ hospital
Mirpur AJK. Duration of study: January 2013-May 2013. Sample size: 459 deliveries. Study
population: women reporting in Peads OPD of DHQ hospital Mirpur AJ&K with their babies
during study period. Sampling technique: Convenience method. Data collection tool: Data
collection Performa. Data analysis: SPSS version 14.0.Results: Out of 459 deliveries
conducted at Divisional Head Quarter hospital Mirpur, 149 cases of low birth weight babies
(<2500gms) whereas the rest 310 had normal birth weight. Frequency of Low Birth Weight in
male new born babies was high, i.e ratio of male babies were 55% (82) out of 149 individuals
while females were 45% (67). Less than 37 weeks of gestational age, 37% (55) were preterm
babies and 37 – 42 weeks of gestational age, 63% (94) were full term babies.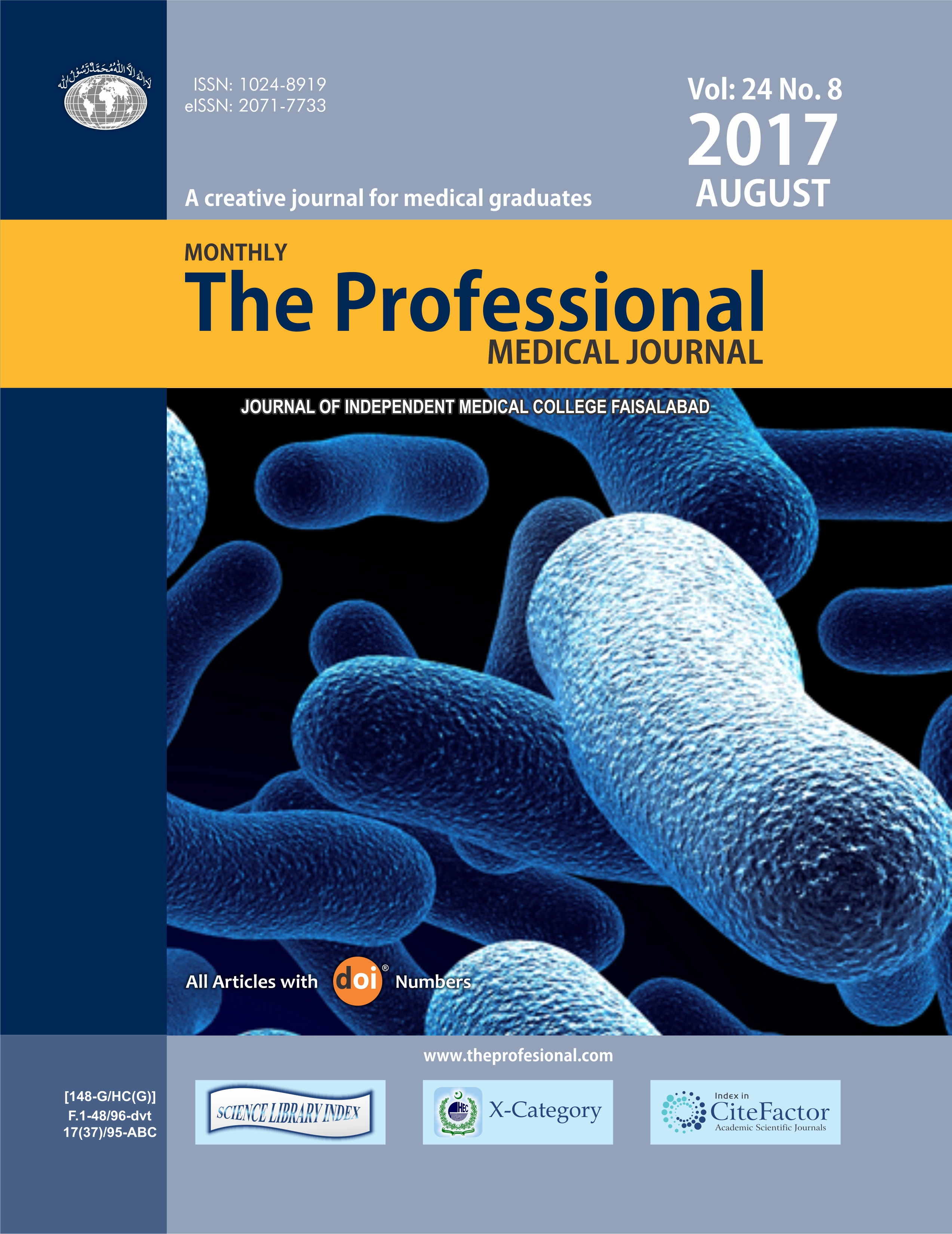 Downloads