ENDOSCOPIC SINUS SURGERY;
ORBITAL COMPLICATIONS: A CASE SERIES
Keywords:
Endoscopic Sinus Surgery,, Orbital haematoma,, Lamina Papyracea.
Abstract
Background: Endoscopic sinus surgery has become a preferred modality
for management of various nasal and sinus disorders. Orbital complications, though rare,
are reported amongst patients undergoing ESS. Study Design: Case series. Methods: A
retrospective review was undertaken of four cases of orbital complications during endoscopic
sinus surgery. Results: Two patients suffered from periorbital haematoma and subconjunctival
haemorrhage. One patient developed subcutaneous emphysema and numbness of lower eyelid
and cheek. One patient got oedema of lower eyelid. Conclusion: Ophthalmic complications
occurring during ESS should be timely and properly addressed. By having sound knowledge of
anatomy of nose, paranasal sinuses and orbit and detailed preoperative assessment, chances
of orbital complications can be lessened.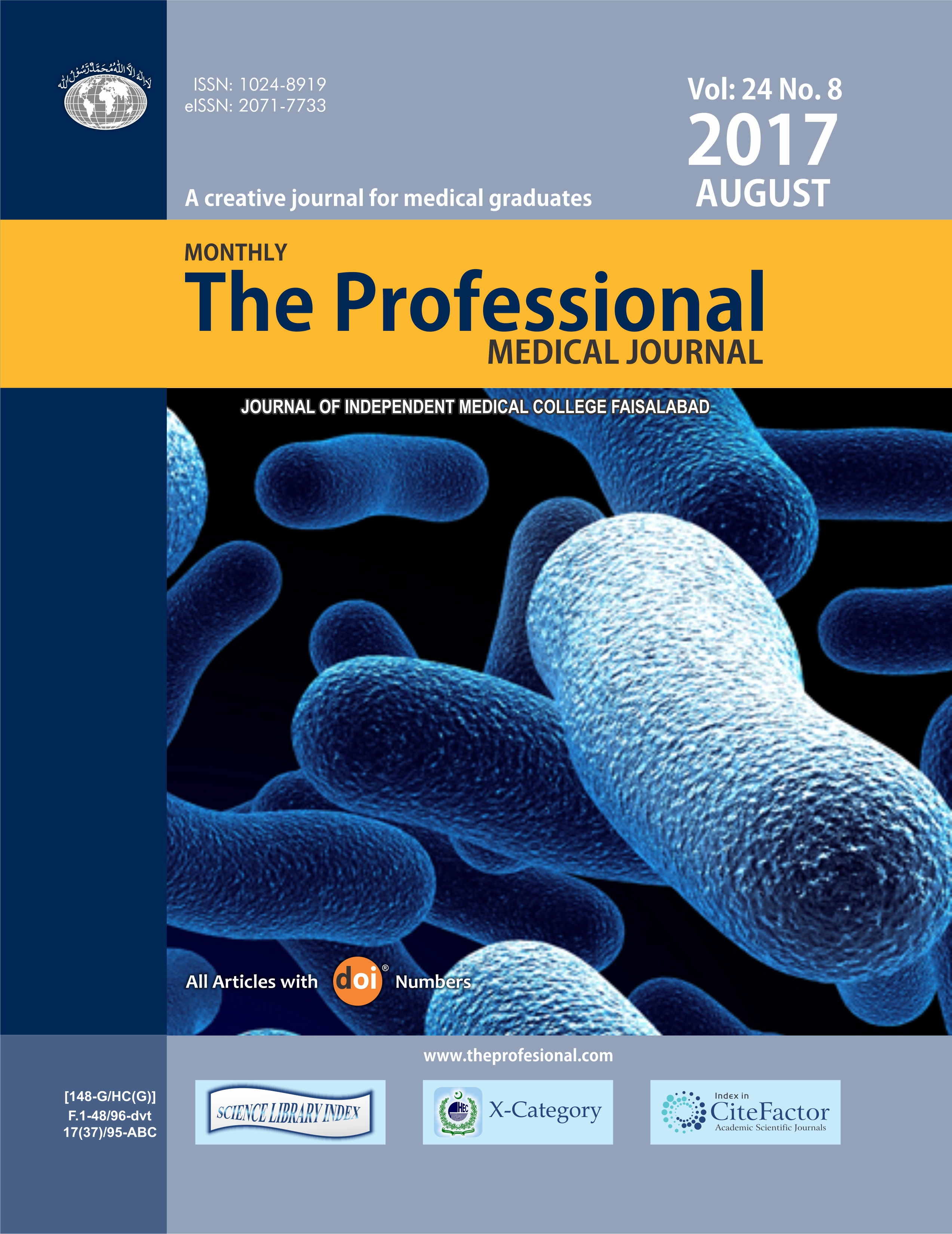 Downloads