PRE-OPERATIVE SURGICAL PATIENTS;
SEROLOGICAL SCREENING OF HEPATITIS B, ITS KNOWLEDGE AND ATTITUDES IN QUETTA, PAKISTAN.
Keywords:
Hepatitis B,, prevalence,, ICT,, ELISA,, Quetta,, preoperative patients.
Abstract
Objectives: This study was designed to evaluate sero-prevalence of HBs Ag
(Hepatitis-B surface antigen), its knowledge and attitudes in preoperative general surgery
patients in Quetta, Pakistan. Study Design: A cross-sectional study. Place and Duration of
Study: This study was carried out (April - September, 2016) and was screened in Balochistan
Lab Brewery Road, Quetta. Methodology: 1000 preoperative patients from four ethnic groups
predominantly present in surgical department of multiple hospitals of Quetta. Serum was
subjected to chromatography immunoassay (ICT) and samples were reconfirmed through
Enzyme linked immunosorbent assay. Demographical data, knowledge and attitudes were
also collected using valid predesigned questionnaire. Results : Overall, prevalence 7.0% were
observed with highest in Baloch population, 10.3 %, followed by Hazara community, 8.0 %,
While Pashtoon were with 5.7 % and Panjabi population with 2.3 %. Statistically non-significant
difference was observed in males and female population (P < 0.05). 03 of the patients were
false negative with ICT when reconfirmed by ELISA. Overall, population show poor knowledge
and attitudes in preoperative surgery patients toward Hepatitis B infection. Conclusion: The
HBs Ag determination using rapid Immunochromatography device test should only be used for
mass scale screening and results may be verified with ELISA to eliminate the chances of false
negative cases.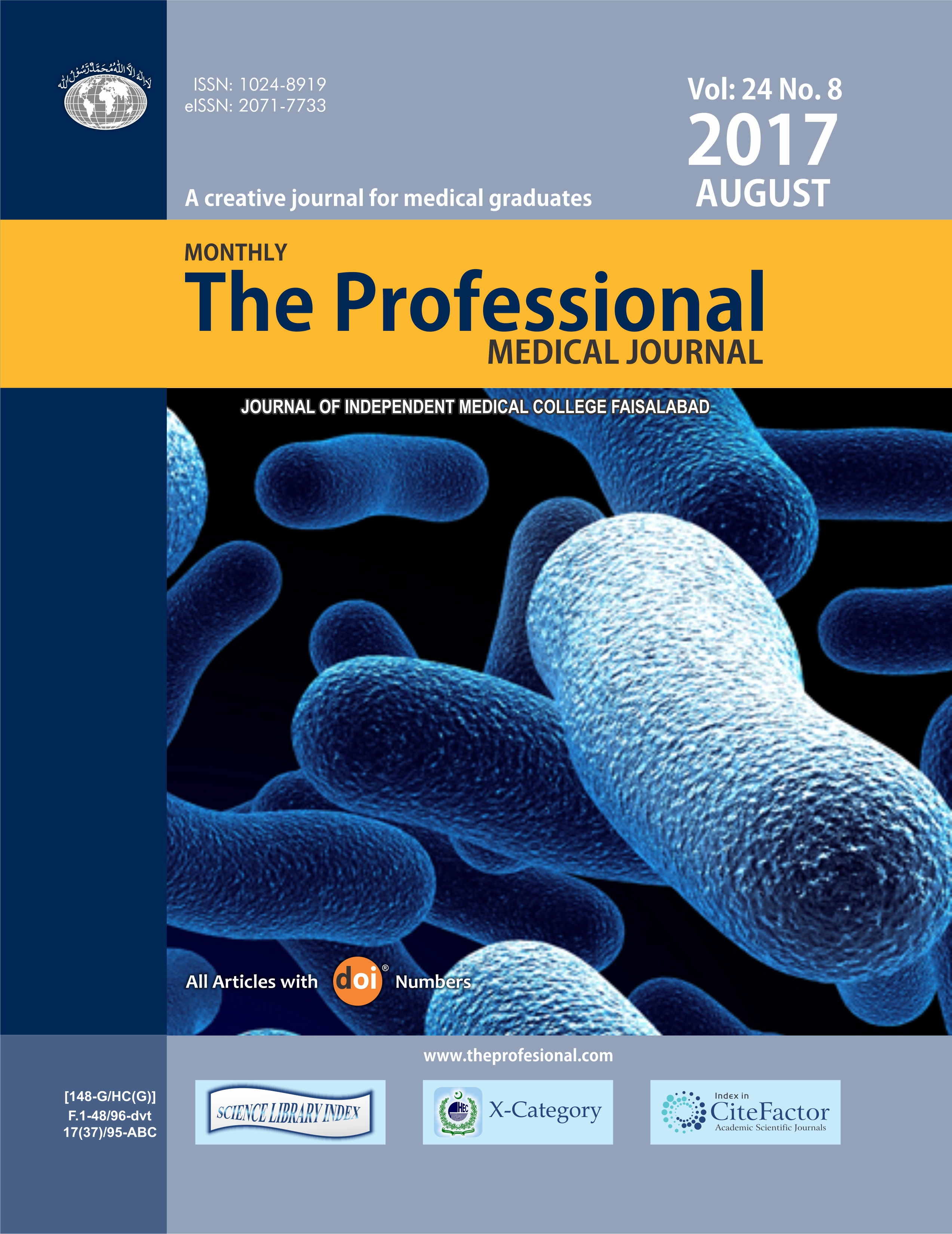 Downloads