PATTERN AND DISTRIBUTION OF FATAL BLUNT INJURIES
AUTOPSY STUDY AT FAISALABAD.
Keywords:
Blunt Force, Trauma, Pattern of Injuries, Unnatural Death, Autopsy
Abstract
Background: Blunt weapon injury is a result of direct mechanical force and
is contrasted with the edged weapons. Objectives: To find out the magnitude of deaths due
to blunt trauma in Faisalabad city and to determine the most frequent age group, manner of
death, gender distribution and the body parts commonly involved in unnatural deaths resulting
from blunt injuries. Study Design: It is a retrospective and descriptive study based upon noninterventional
cross sectional and longitudinal data. Setting & Duration: Study was conducted
in the Department of Forensic Medicine, Punjab Medical College, Faisalabad for the period
of Seven years from 1st January, 2010 to 31st December, 2016. Materials and Methods: Four
hundred and ninety one corpses died of fatal blunt injuries brought for autopsy during stated
period. Detailed scrutiny of autopsy record / police inquests related to all 491 deaths resulting
from blunt trauma was done, the data collected on a predesigned proforma. The results
prepared; Descriptive Statistics & Frequency Distribution was used to compute the findings.
Results: Out of the total 491 fatalities caused by blunt injuries, 422 (85.94%) were males and 69
(14.06%) females. Majority 118 (24%) were in the age group 20-29 years involving 102 males and
16 females. Death toll due to fatal blunt injuries was highest in year 2011 involving one hundred
& eighteen cases. The target area was head & chest in most of cases. Conclusion: Deaths due
to blunt trauma are frequently occurring in the city of Faisalabad and such cases have high
reporting in tertiary care hospitals. The frequency of male is higher and youth belonging to 3rd
decade of life are frequently involved. There should be proper law enforcement so the loss of
human life is minimized.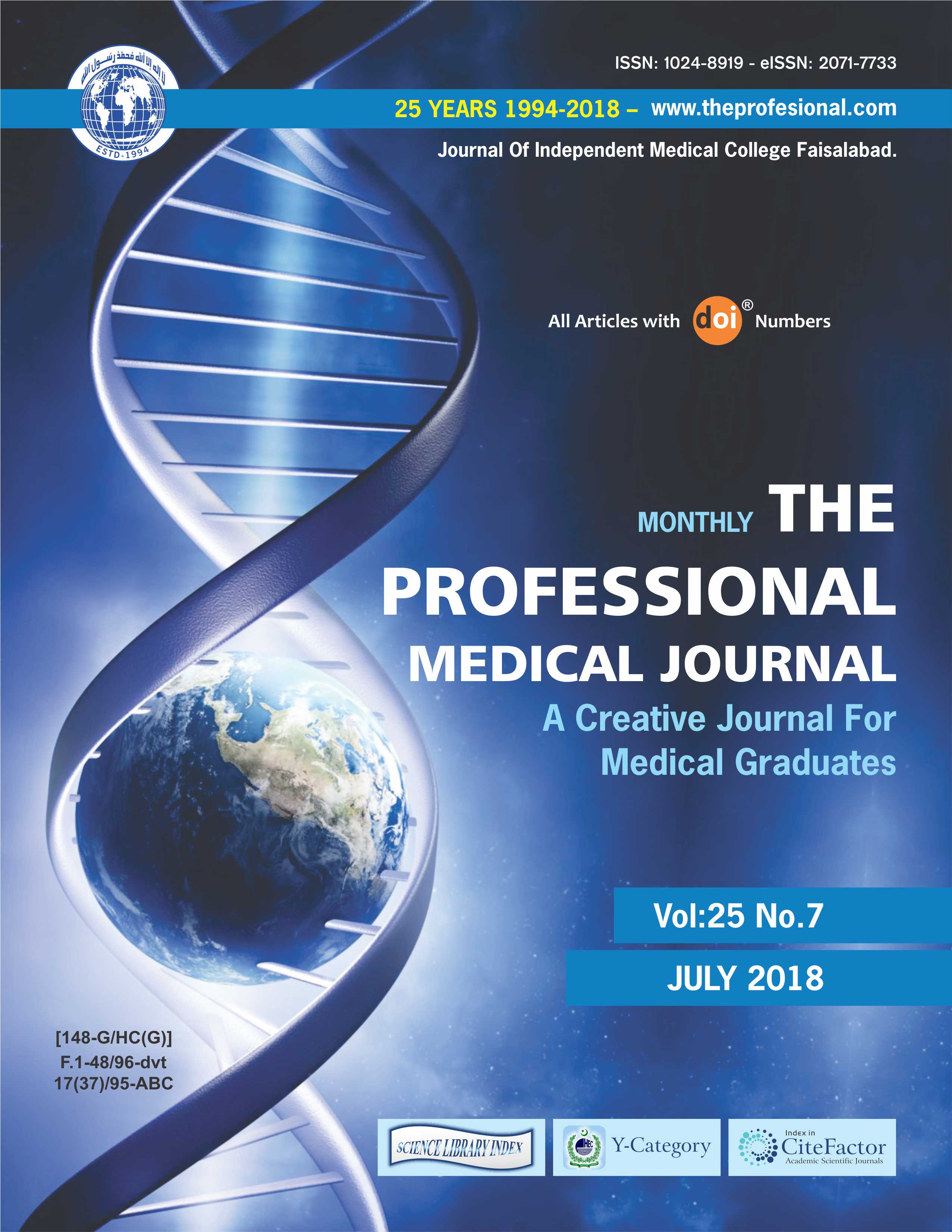 Downloads